SE-ARCH, the STUDIO FOR ENVIRONMENT & ARCHITECTURE
is dedicated to providing comprehensive vision of spaces, which make them instantly liveable.
A partnership founded by Jayashree & Kapil Bhalla in 1990, SE-ARCH has earned a reputation of exceptional, innovative design strategies that result in a highly personalised service.
The wide array of services ensure a multidisciplinary approach and guarantees exceptional quality along with all round sustainability.
Team
KAPIL BHALLA
Founder and Principal Architect
Bachelor Of Architecture, (1985) Sir J.J College of Architecture, Mumbai
Master Of Architecture, (1987) University of Illinois at Urbana Champaign, USA
Executive Education Gradutate Scool Of Design, (2008) Harvard University, Boston, Massachusetts, USA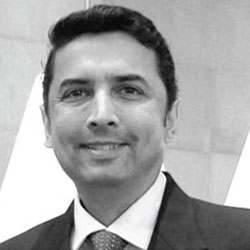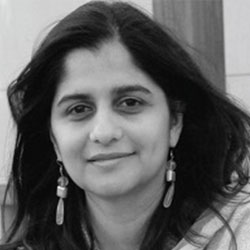 JAYASHREE DARDA BHALLA
Founder and Principal Architect
Bachelor Of Architecture, (1985) Sir J.J College of Architecture, Mumbai
Master Of Architecture, (1989) University of Illinois at Urbana Champaign, USA
Executive Education Gradutate Scool Of Design, (2006) Harvard University, Boston, Massachusetts, USA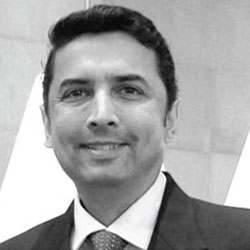 KAPIL BHALLA
Kapil Bhalla, as Principal Architect and planner, enjoys the challenges posed by the diverse nature of his profession. This produces an architecture that creates places; which enrich the way people live, work, play and heal. A deep interest in Frank Lloyd Wright's work drew him to Midwest America, from where he obtained his Masters in Architecture from the University of Illinois, Urbana Champagne. Together with Jayashree Darda Bhalla, he founded SEARCH on the bedrock of academic brilliance. Kapil has wide ranging interests; his attention to detail and exceptional time management skills resulted in the growth of the architectural practice with repeating clientele. It is upon this relationship with clients in which he places his trust and confidence and therefore respects religiously. Kapil instills within each and every person associated with SEARCH, direction, guidance, integrity and above all, accountability.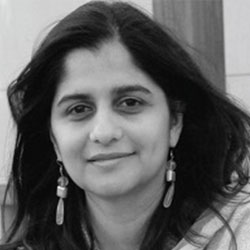 JAYASHREE DARDA BHALLA
Jayashree is a nationally acclaimed Landscape Architect; her mantra, 'Design with nature' emphasizes on our symbiosis with the environment and hence sunlight, a gentle breeze, breathtaking views and traditional Indian wisdom are an integral part of SEARCH's design ethic. Jayashree rigourously enforces design values in the interest of Purpose and People and infuses them into the entire development of a project from start to, exquisite finish. She brings to the firm 25 years of experience in design development and space planning and she continues to be invited to conduct workshops and give talks at various seminars and symposia. She is a recipient of the International Federation of Landscape Architects Award and the American Society of Landscape Architecture Award, while a graduate student at the University of Illinois, Urbana Champagne.
SE-ARCH is regulated with a team of energetic leaders from well-established education backgrounds that showcase a multitude of talent and genuine creativity. It is true professionalism that drives them to maintain strict schedules, communicate and coordinate all relevant information and maintain healthy relationships with the Clients, Consultants and Contractors.
Their sense of camaraderie and team leadership skills strengthens bond within the Studio, which results in a positive work environment and ensures a high quality of work output. Along with precision, a great attention to detail and valuable market knowledge make certain of a holistic outlook. It is this ability to taken on and distribute responsibility that facilitates SE-ARCH to perform as one single coherent unit.

Accolades
Design Excellence in Architecture and Interior Design
Society Interiors Design Awards - 2014
Second prize for all India design competition - 1995
Indian Institute of Technology, Guwahati, Asam Master Plan
National Winner in design Coffee Shop & Bar/Pub categories
Hotel & Food Servoce Design Award - 2014
Design competition held in Orlando, Florida - 1985
American Society for Landscape Architecture - Merit Award
For excellence in Hospitality Design
Indian Institute of Interior Designers Awards 1990
Second price for all India design competition - 1985
Internatioal Federation of Landscape Architects (Ifla)
---
25 Masters of Indian Architecture
2011 Book by ITP Publishing India Ltd
Landscape Enduring Outdoors
July 2002 - Construction World
Interior Excellence Award
May 2009 - Lokmat
Bombay Gas Company Office
September 1991 - Indian Architect & Builder
Big Is Beautiful
December 2004 - Design & Interiors
Happenings
May 2009 - Society Interiors
The Bombay Gas Company
January 1992 - Inside Outside
Professional Perspective
November 2004 - Construction World
A Story of Design - Residence & Lokmat
October 2009 Home Review
Restoring the Old and Beatiful
March 1995 - The Fountainhead
Saurav's
April 2005 - Indian Architects & Builders
The Art of Precision
May 2010 - Better Interior
Orchestrating Space
April 1997 - Inside Outside
In the middle ground...of nature & industry
May 2005 - Indian Architect & Builders
Sea and Sand
October 2010 - Inside Outside
50 Years of Nation Building
August 1997 - Indian Architect and Builder
Follow the Light
November 2008 - Better Interiors
Verandah House
November 2010 - Inside Outside
Hotel Design - Fortified Retreat
December 1998 - Society Interiors
Night and Day
April 2009 - Hospitality Design
Striking the Right Balance
June 2012 - Index Furniture Journal
External Expressions
November 1998 - Indian Architect and Builder
Budding Design
April 2009 - Society Interiors
The Mumbai Greenlink Project
December 2013 - Index Furniture Journal
Different Strokes
November 1998 - Indian Architect and Builder
Alternate Homes
February 2009 - Index Furniture Journal
Precise Plans
January 2014 - Society Interiors
An Ingenuity of Expression
January 2000 - Inside Outside
Greenlink Mumbai
February 2009 - Lokmat
A Tale of Two Homes
July 2001 - Inside Outside
Maximising Design
June 2009 - CW Interiors
Clients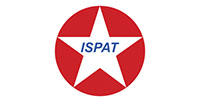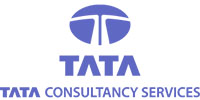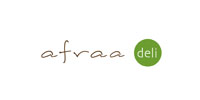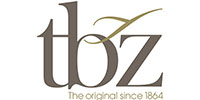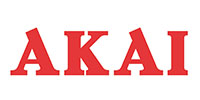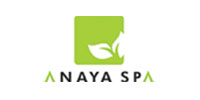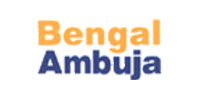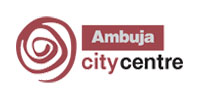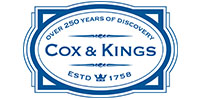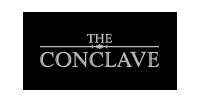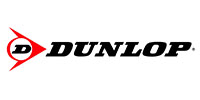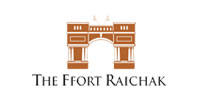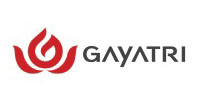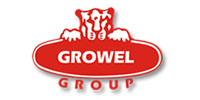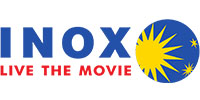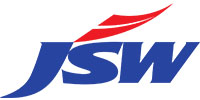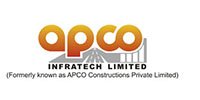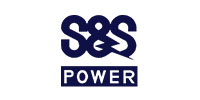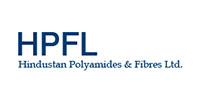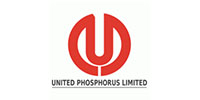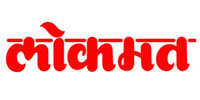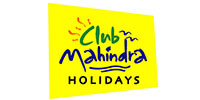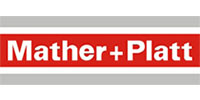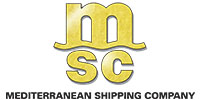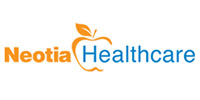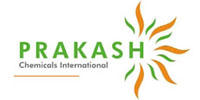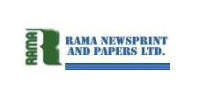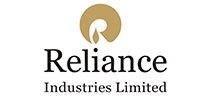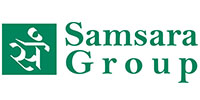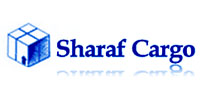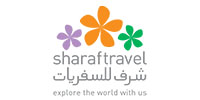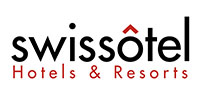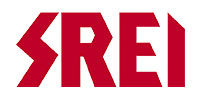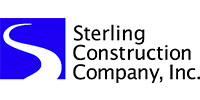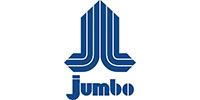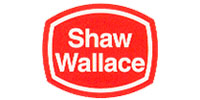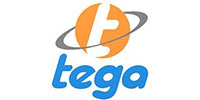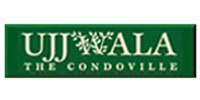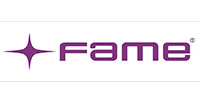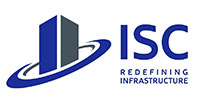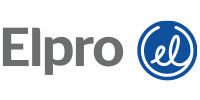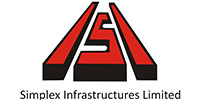 Testimonials
Harshavardhan Neotia

-

Chairman, AmbujaNeotia Group
The famous American architect Frank Lloyd Wright had once very pertinently said – "All architectural values are human values, else not valuable."
Incidentally, I am told, Mr. Wright's work and philosophy had played an important role in shaping Kapil's creative mind-space.
Kapil & Jayashree and their organization have been associated with our different projects for over two decades. Starting with Designing interiors for some of our properties, they went on to design our shopping complex – City Centre New Town along with a five-star hotel and the residential complex Ujjwala in the vicinity. Two of our upcoming projects _ The Chia Kutir – A luxury resort in Makaibari, Kurseong and Utalika – The Condoville – a housing project in Kolkata are also being designed by his firm.
In my dealing with Kapil, I have always felt that his vision of architectural development has drawn its inspiration from Mr. Wright's ethos that "Buildings, too, are children of Earth and Sun" – a mantra that I had imbibed very early in life as a child while helping my mother in her gardening. Our mutual fascination for nature in urban living finds us in an immediate connect also with each other. Kapil's taste for aesthetics, eye for detailing and promptness to feedback has made him the perfectionist that he is today. I wish them and their organization all the very best for the future.
Deepak Tiwari

-

CEO, MSC Agency
Se-arch, has been associated with our company since 2001 and has completed for us a number of office projects all over the World. I commend their astute project management skills which have rendered completion as per schedule with precision and quality always.
Kapil & Jayashree have a very deep and evolved aesthetic sense which has been amply depicted in the interiors and structure of each one of our offices. Kapil and his team at Se-Arch, undertook the architecture, layout, construction supervision and project management of MSC House. This project was completed as per schedule and is a landmark office building in the area.
We are extremely pleased with our association with Se-arch.
Krsnaa Mehta

-

Krsnaa Mehta Design Art
I have worked with Se-Arch and Kapil and Jayashree Bhalla on a number of projects and it is always an amazing experience. The team is highly motivated and committed with a superb aesthetic design style coupled with immaculate project execution. Their micro attention to detail as well as design and architecture application while always keeping the bigger picture in mind is phenomenal. Their reputation precedes them and I will definitely recommend their services!
Alok Tandon

-

CEO, INOX
INOX has been associated with Studio for Environment and Architecture and Mr. Kapil Bhalla since many years. They have designed some of our properties across India and also our corporate office in Mumbai. Their impeccable design and their adherence to perfection is highly noteworthy. I would like to wish them the very best in all their future projects and initiatives.
Kulmeet Singh Chhabra & Jameet Singh Chhabra
We initially became interested in Kapil and Jayashree's work when we saw a home in 2002 that they had done in Jalgoan. After looking at other projects that Studio for Environment and Architecture had created we knew that we were interested in meeting with Kapil and Jayashree to determine if we would be working the on designing our bungalow in Bhusawal. From the very first moment that we met Kapil and his team we knew that our search was over. Kapil and Jayashree are extremely talented and has many years of experience. I can't imagine meeting anyone who is easier to work with than Kapil and Jayashree. They brought our ideas to life and along with their team created the house that we only imagined in our minds.
Then again in 2014 we decided to do our new apartments interior in Pune, the first tram we could imagine was Studio for Environment and Architecture and now they are on the job for the same.
Manish and Ami Shah

-

Prakash Chemicals International, Pvt Ltd.
Our office campus has become the talk of the town in Baroda. There were loads and loads of praises from everyone. It was delightful to receive comments from business stalwarts like landmark building of Baroda, address of Baroda, State of the art campus, best office in town and many more…
Kudos and congrats to you and the entire working team to make our wonderful dream turn into a reality.