Hospitality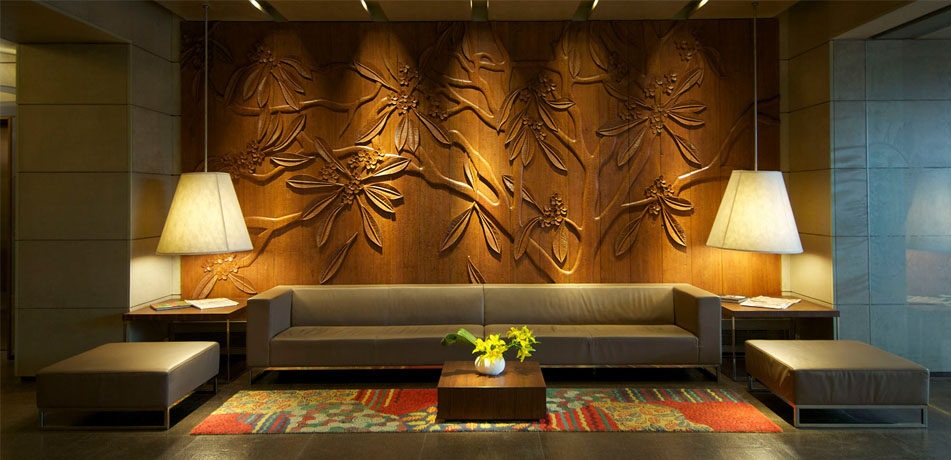 Swissotel
Location: Rajarhat, Kolkata, West Bengal | Completed in 2010
View Project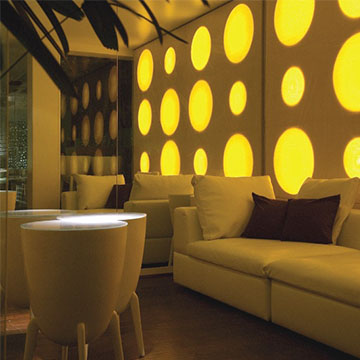 Afraa Lounge
Location: Salt Lake, Kolkata | Completed in 2010
View Project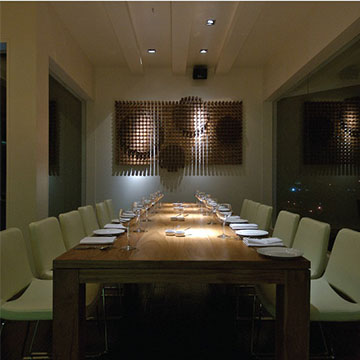 Afraa Dine
Location: Salt Lake, Kolkata | Completed in 2010
View Project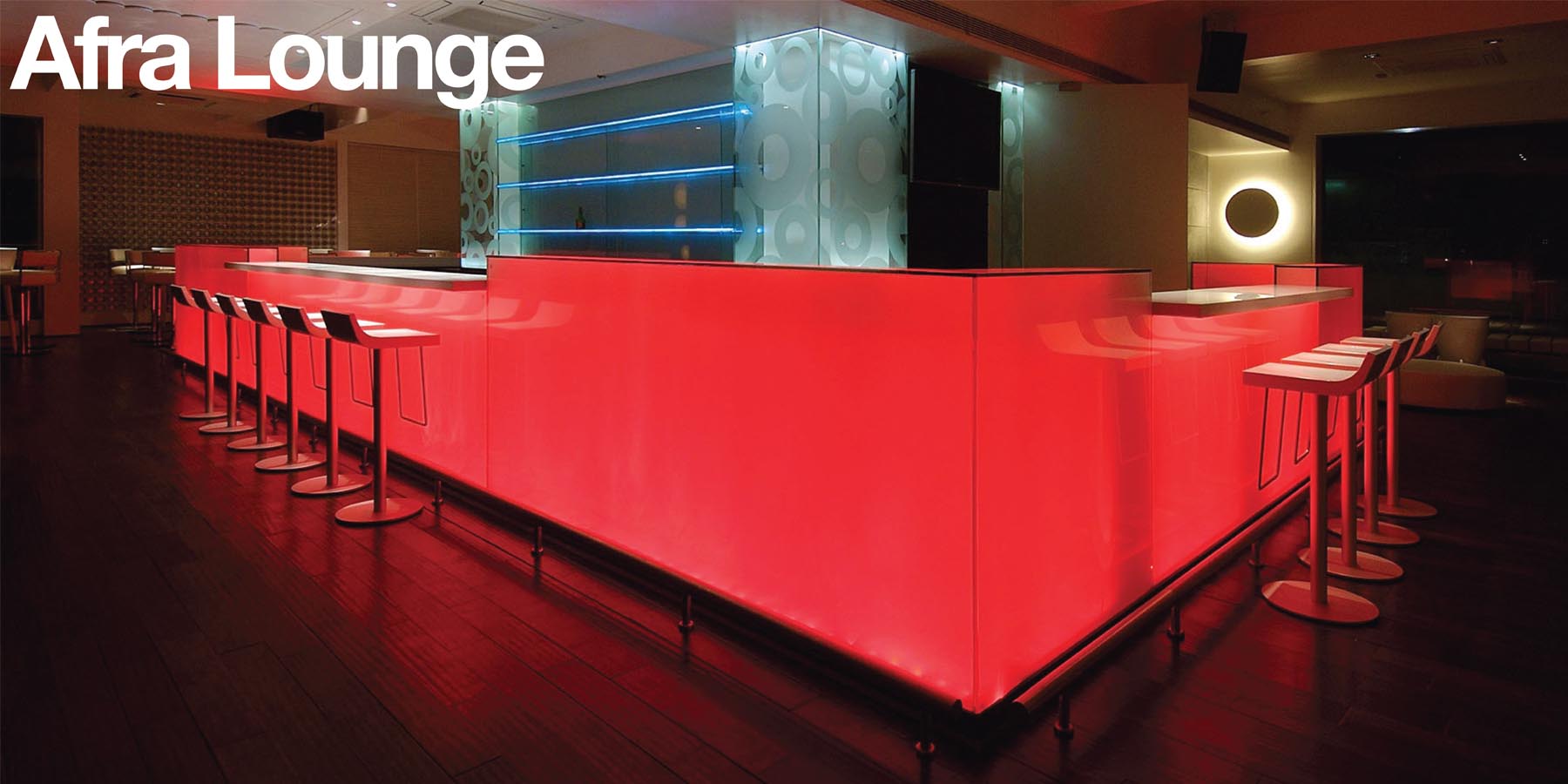 Afra Lounge
Afraa Lounge, a multisensory experience, housed in a Charles Correa building was to be a deli, bar and lounge area and a fine dining restaurant set to offer a distinctive day and night ambience. Using lighting and diverse materials, each space takes on a different personality of its own and evokes various moods. The deli, on the first floor, was designed to welcome those who want a quick bite, one storey above was the bar and lounge are with a glowing island bar which dictates the mood by changing colours through the night. The fine dine restaurant is connected to the lounge by a white staircase with LED accents, and offers long table for large groups.
'Afraa' means white in Arabic, and is an apt name for the project as a white palette prevails. The linen draper, barstools and Italian sofas. Sources of colour come from LED lighting and flooring which is primarily mahogany with breaks of white marble slabs. Kitchen glass jars cover walls in the dining spaces, while three shapes of fabric lamps, made of steel mesh wrapped in handcrafted fabric float in and around the lounge and dining areas. In the private dining area, a wall installation assembled by carpenters and our studio is made up of circular wooden pegs that create a three dimensional effect.
Other features include stucco walls, with bright accents in areas where coloured light would not reach; fabric screens made of linen or canvas panels with see through backlights and glass panels etched with circles in the bar area. Afraa represents India today, transparent bold one with nature and drawn from traditional yet contemporary in aesthetic.
| | |
| --- | --- |
| | Salt Lake, Kolkata |
| | Architecture, Interior Design, Landscape Architecture |
| | Completed in 2010 |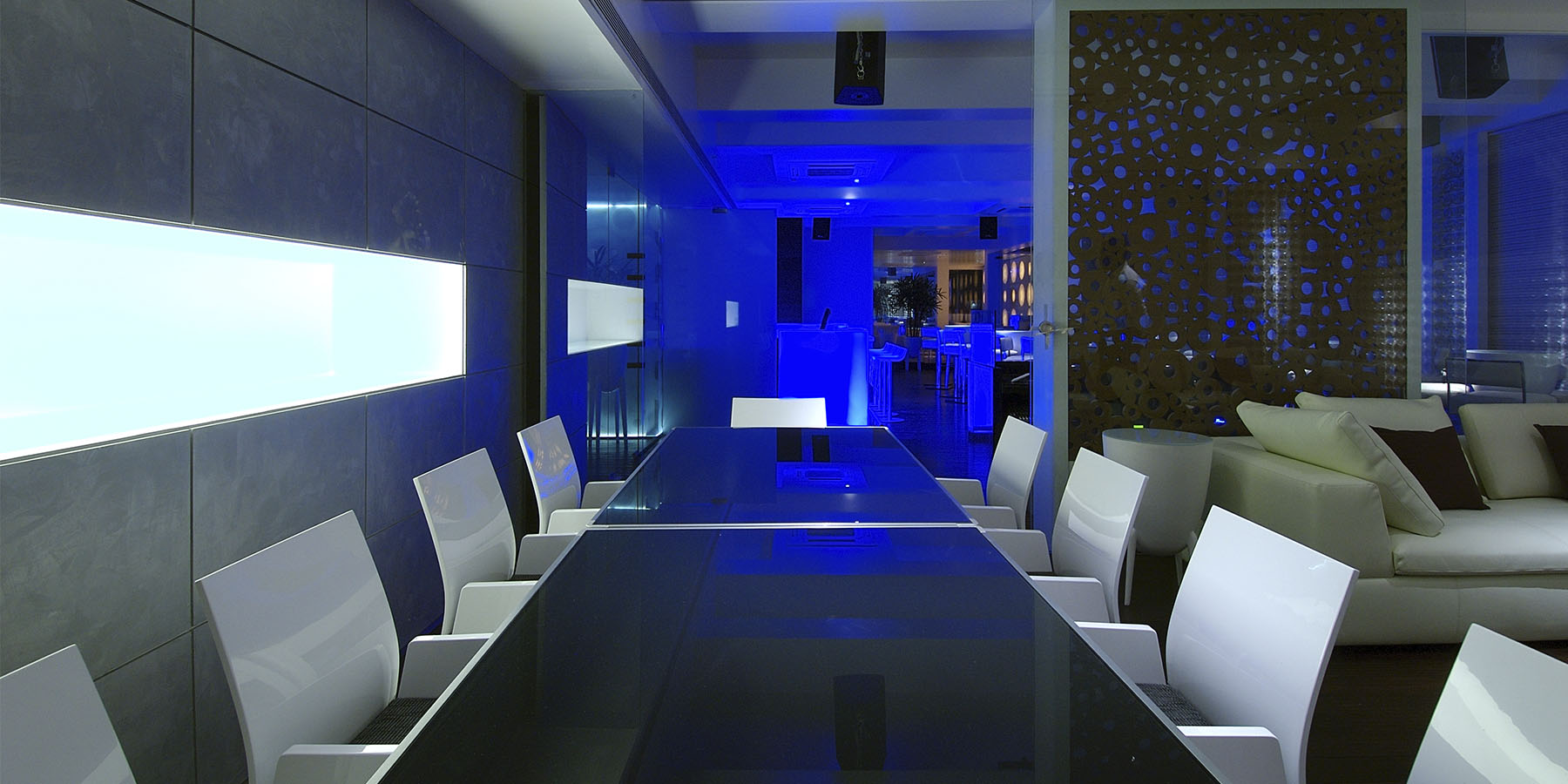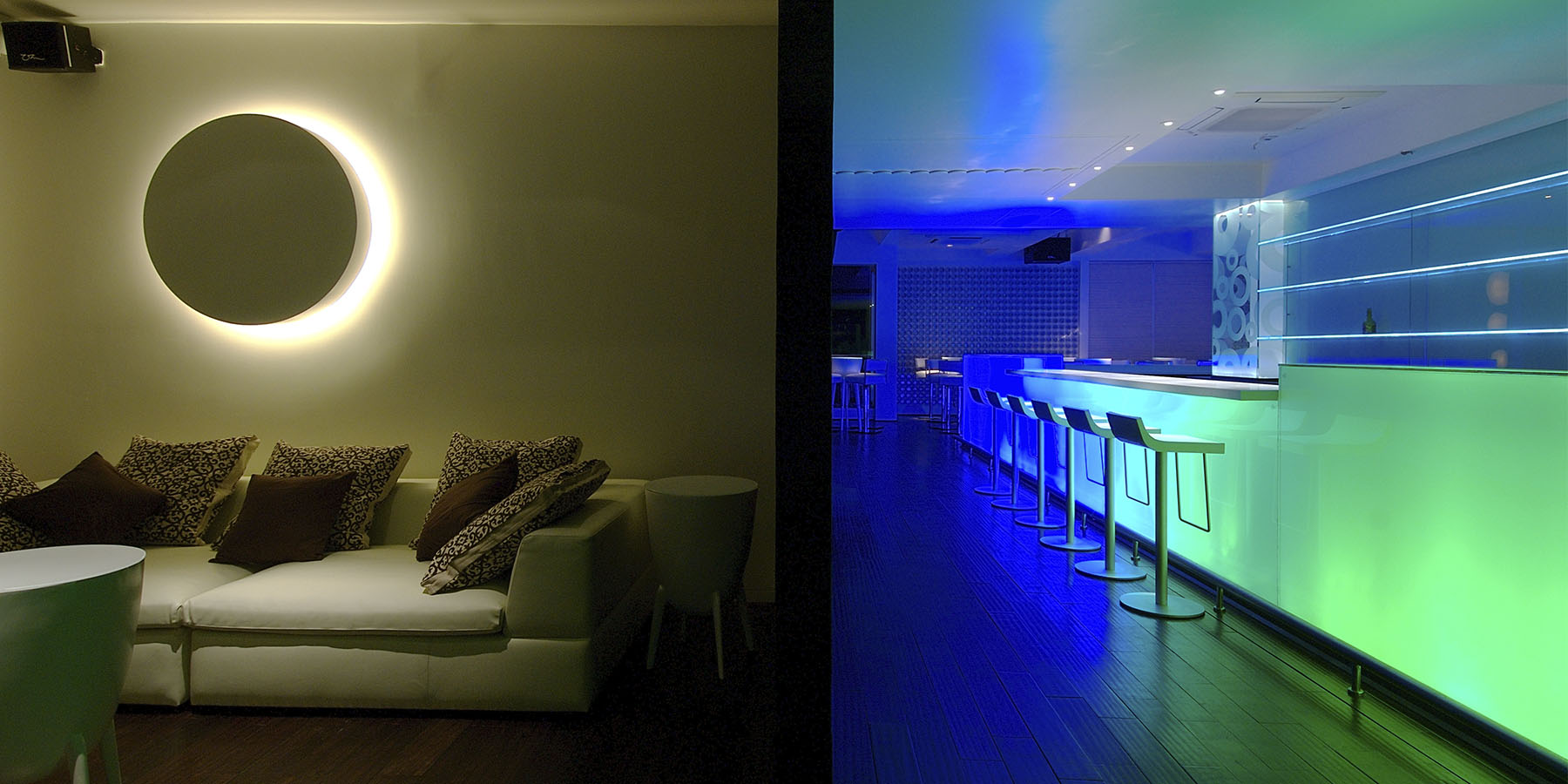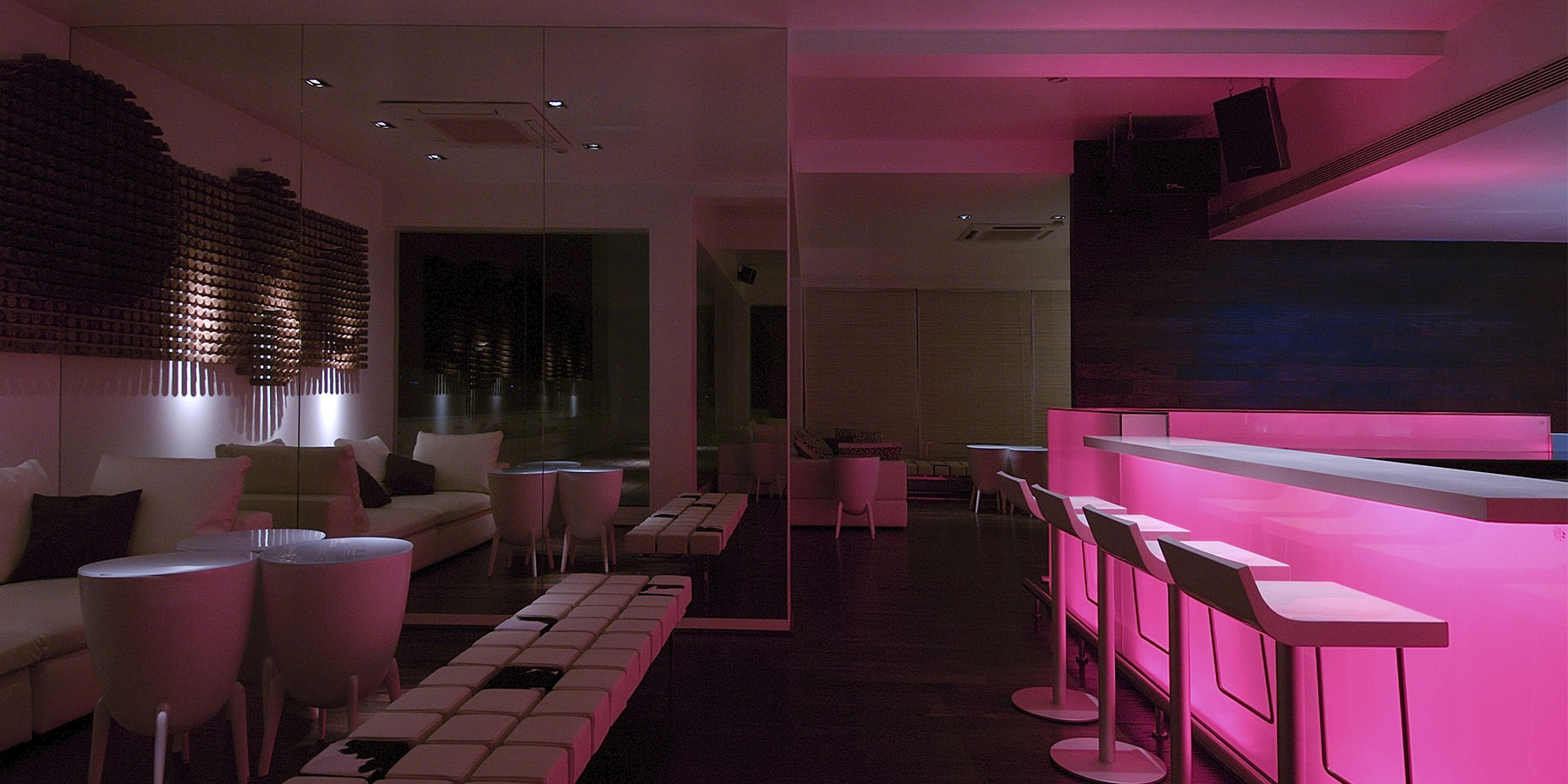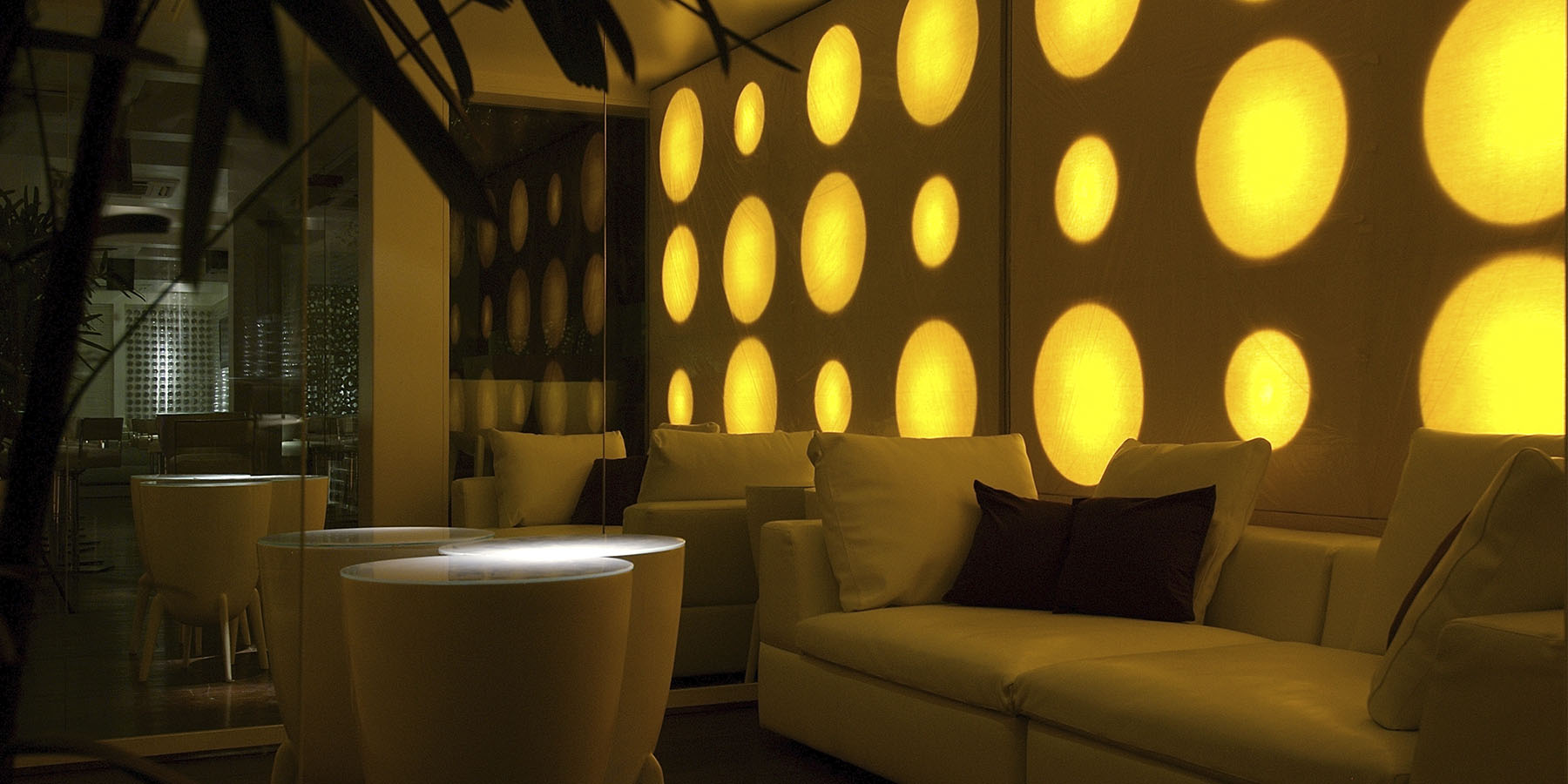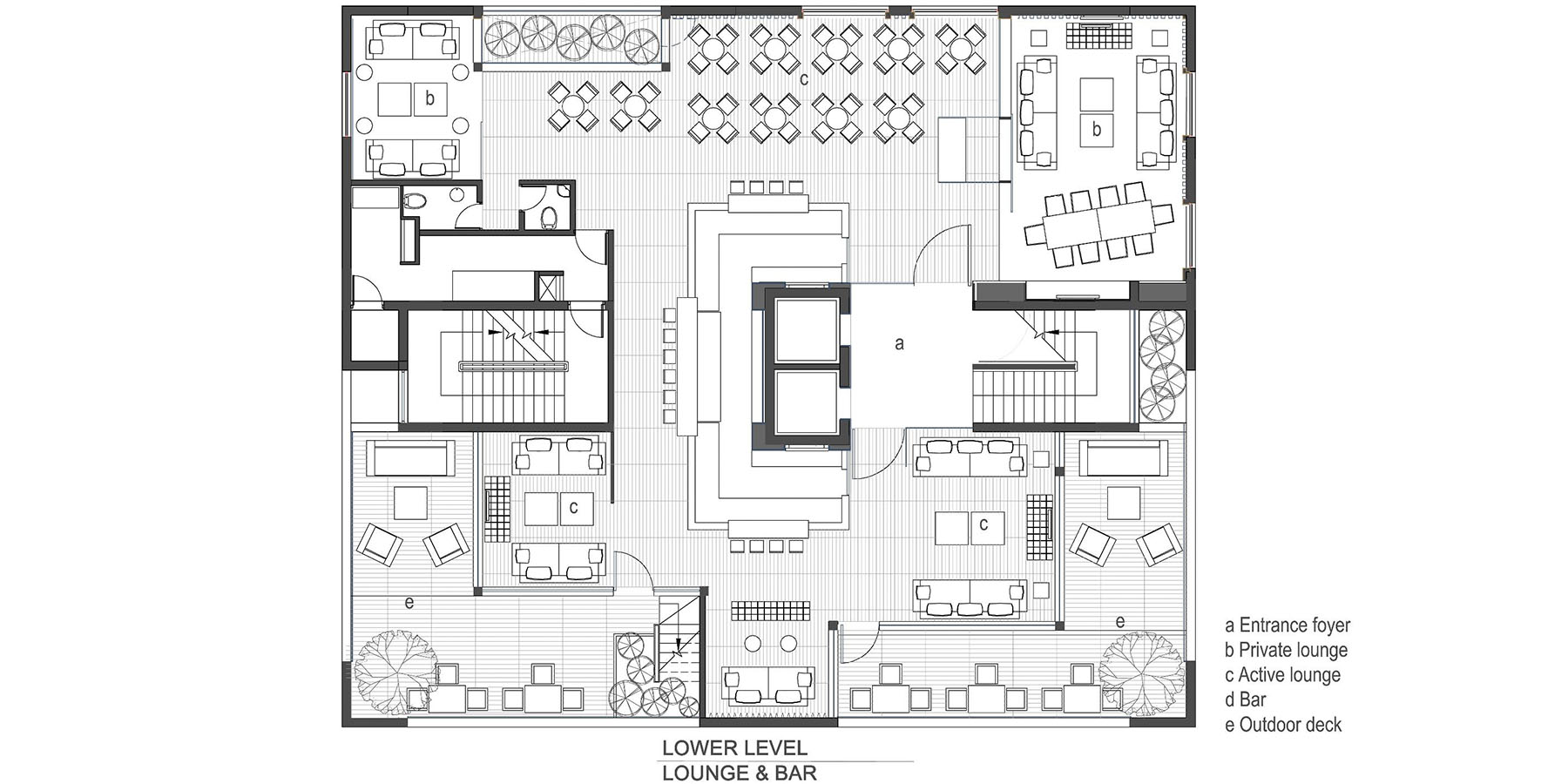 Residential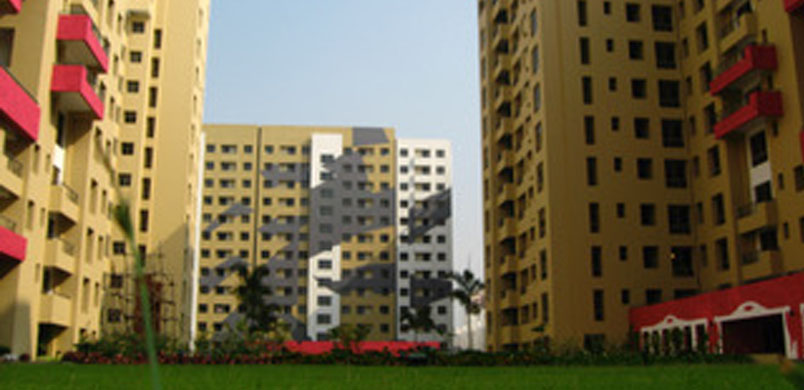 Ujjwala
Location: Kolkata, West Bengal | Completed in 2007
View Project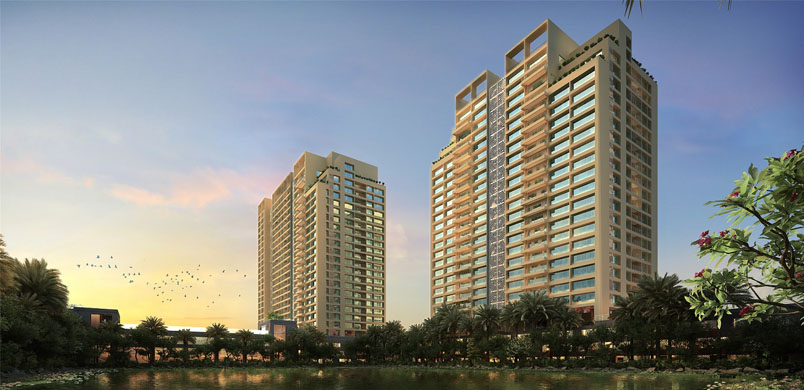 Utalika
Location: Kolkata, West Bengal | Under Construction
View Project