Residential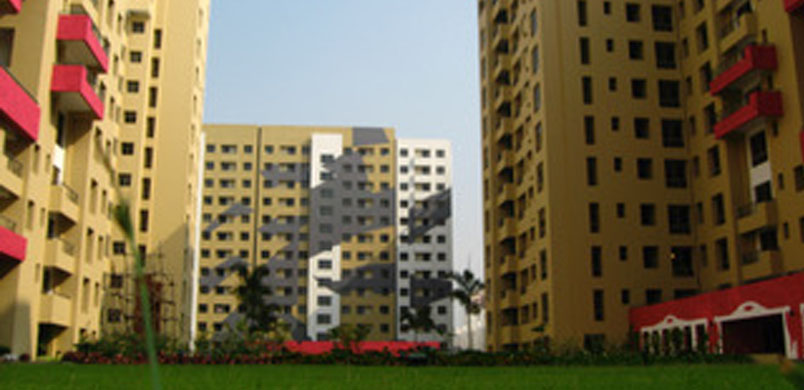 Ujjwala
Location: Kolkata, West Bengal | Completed in 2007
View Project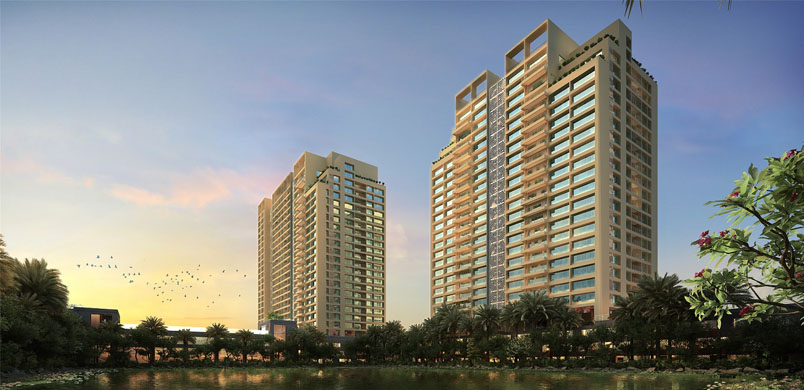 Utalika
Location: Kolkata, West Bengal | Under Construction
View Project
Mixed Use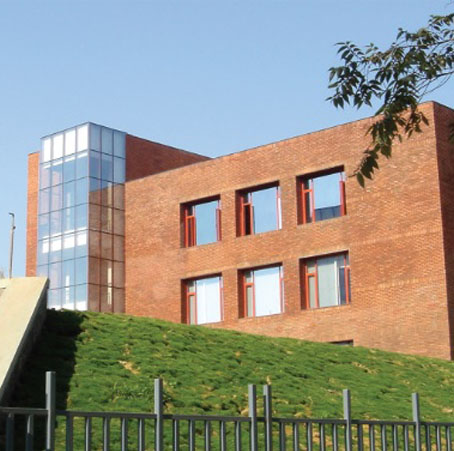 Lokmat
Location: Pune, Maharashtra | Completed in 2006
View Project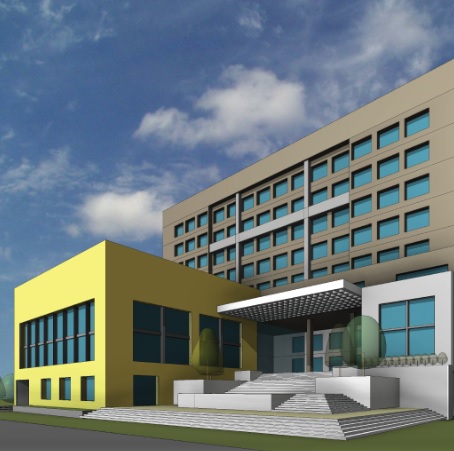 Shangri La
Location: Guwahati, Assam | Design Development
View Project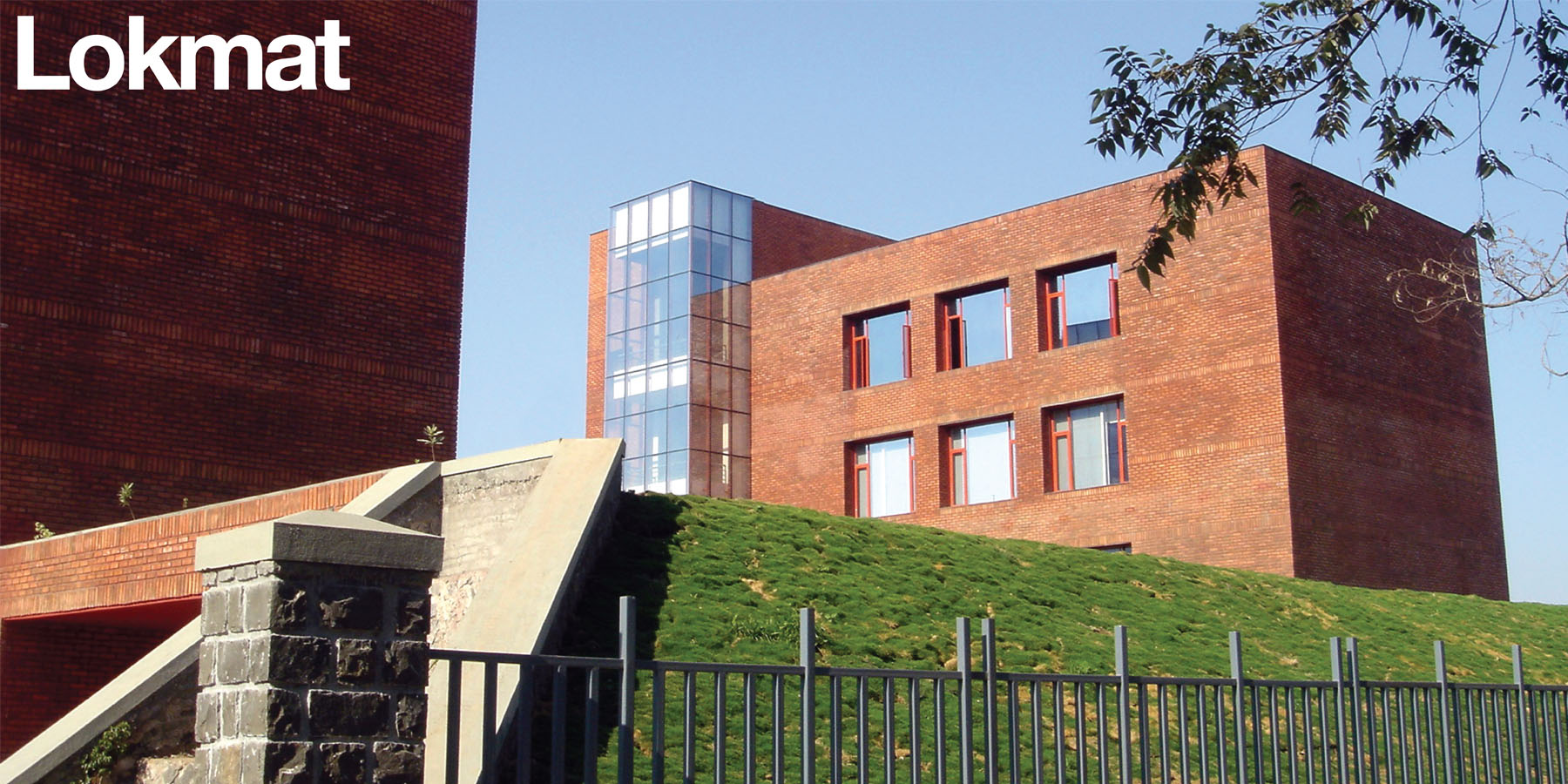 Lokmat
Surrounded by the picturesque Deccan Plateau the Lokmat Press is nestled between two hills. Belonging to the newspaper that changed the face of vernacular journalism, the building represents this important transition. The roughness of the brick, forming the majority of the façade, punctuated with large glass contribute to the symbolism. The building has two prominent volumes, each housing an important functional area. The first block holds the administrative area and the corporate office.
This is where the pre-production processing of the newspaper takes place. The other block is the technical area where the actual printing takes place. These two structures are interconnected by a bridge which serves as a service spine holding the delivery process. The basic approach of the project is to make it an environmentally sustainable one. Since the site was located amidst verdant fields, the building blends in with the landscape, with its brick façade. Since the structure rests on the top of a hillock, the design takes advantage of the natural slope to carve out interesting softscapes.
The industrial unit of the building, holding the printing press, is designed to meet the demands of an increasing production and is also sustainable. This unit boasts of expansive height with mechanical ventilation that helps in controlling energy costs. The north side is completely glazed thereby allowing ample natural light, while the south elevation has no punctures, allowing for minimum heat intrusion.
| | |
| --- | --- |
| | Pune, Maharashtra |
| | Architecture, Interior Design, Landscape Architecture |
| | Completed in 2006 |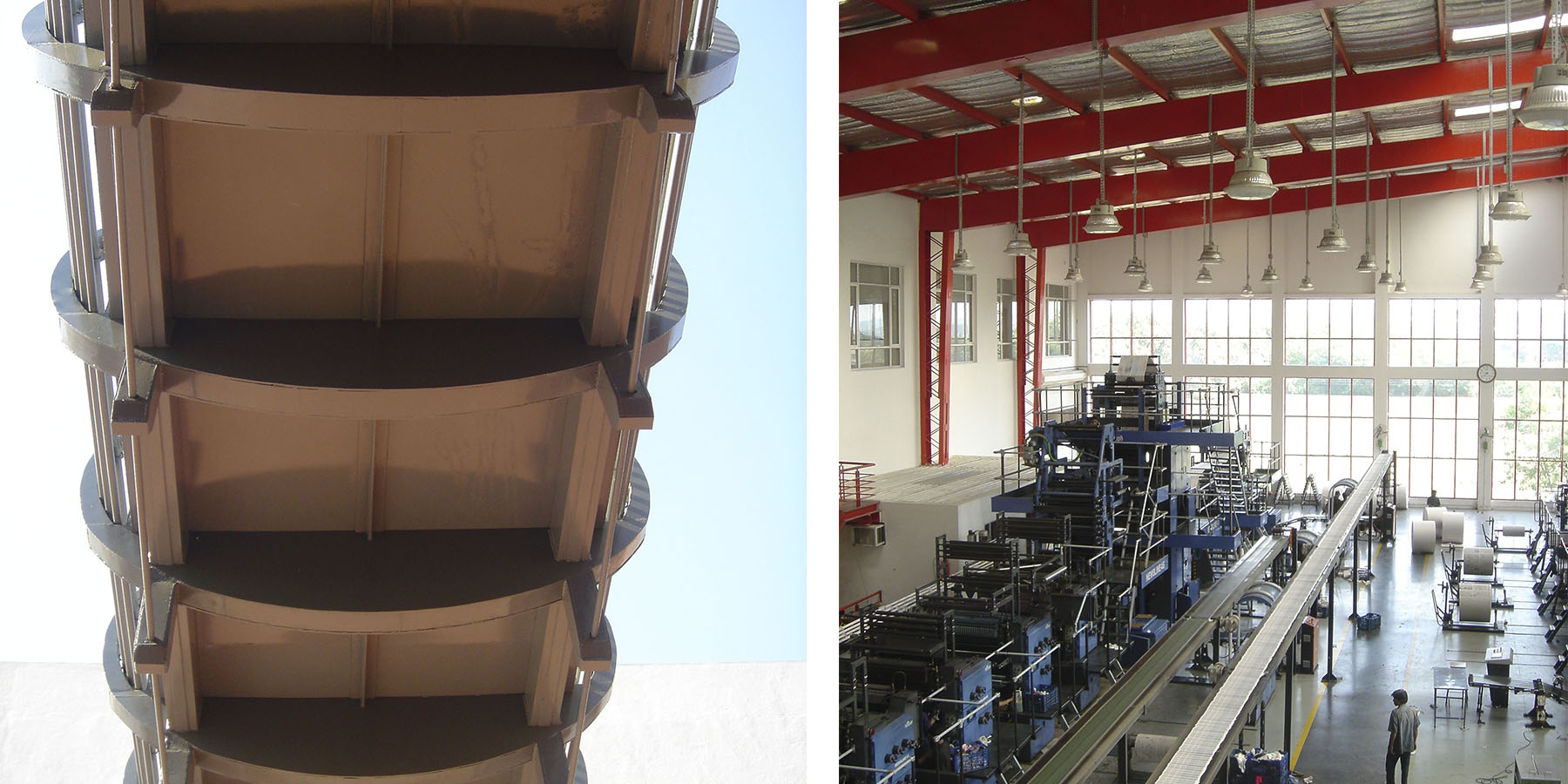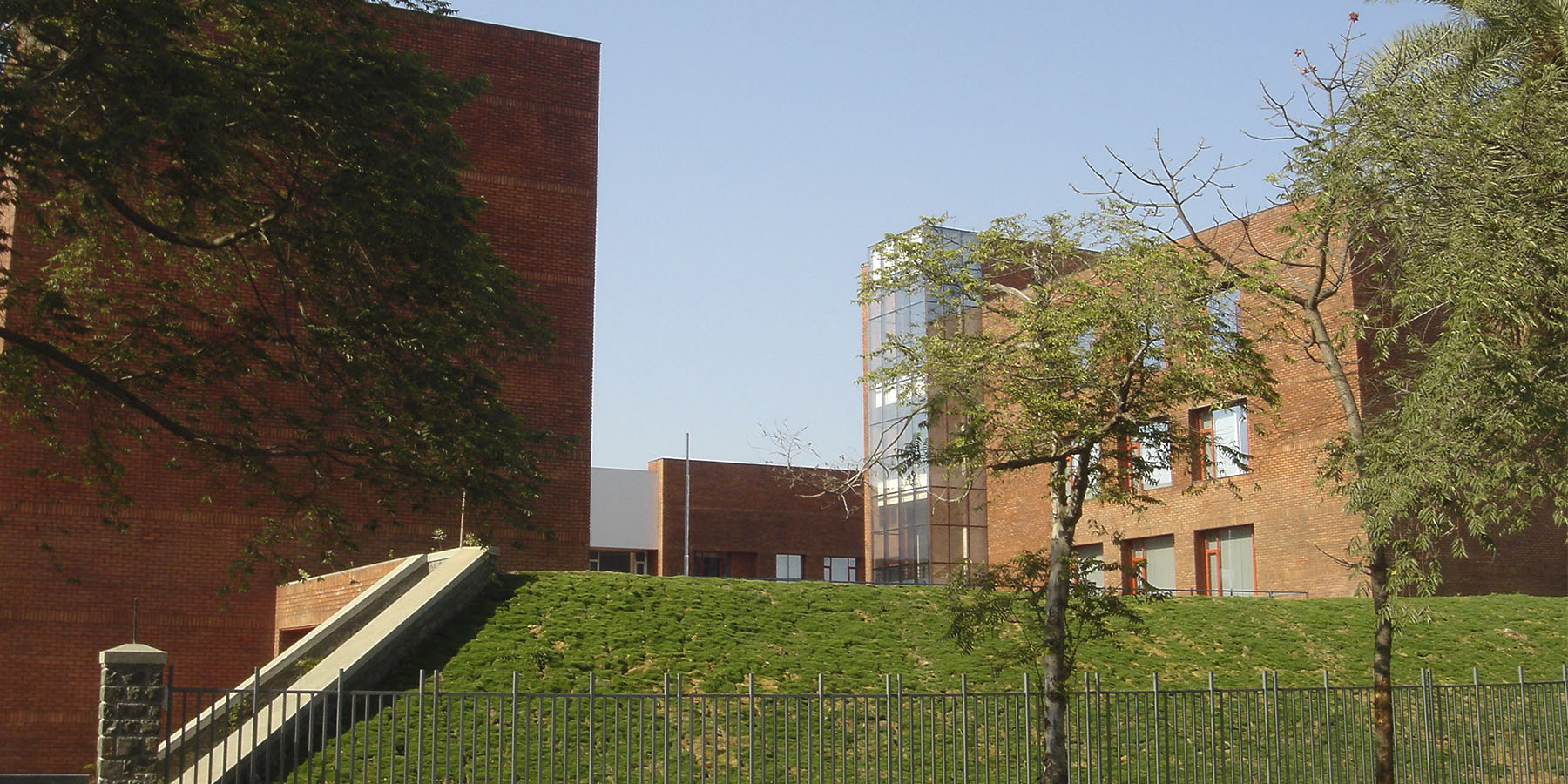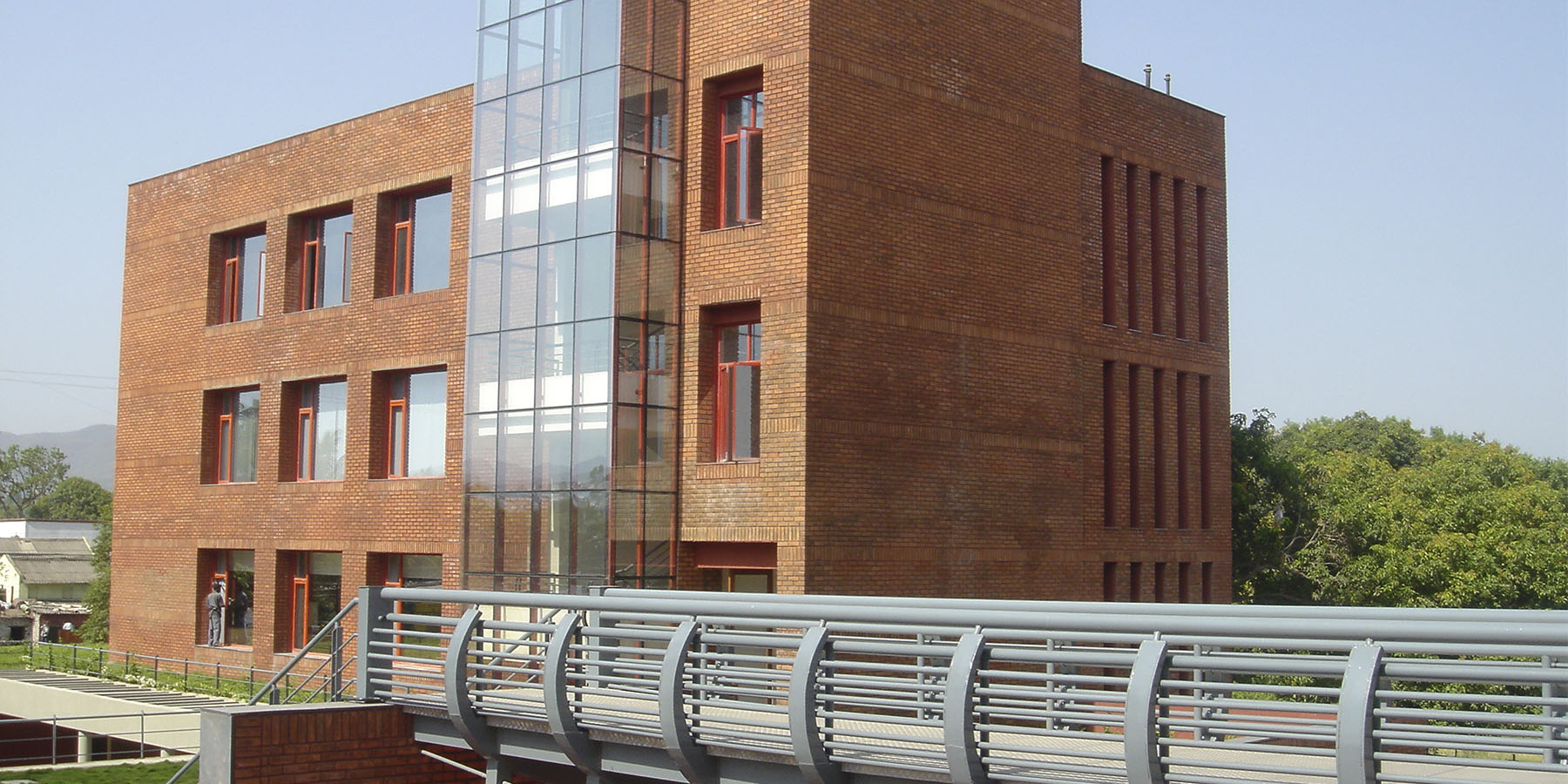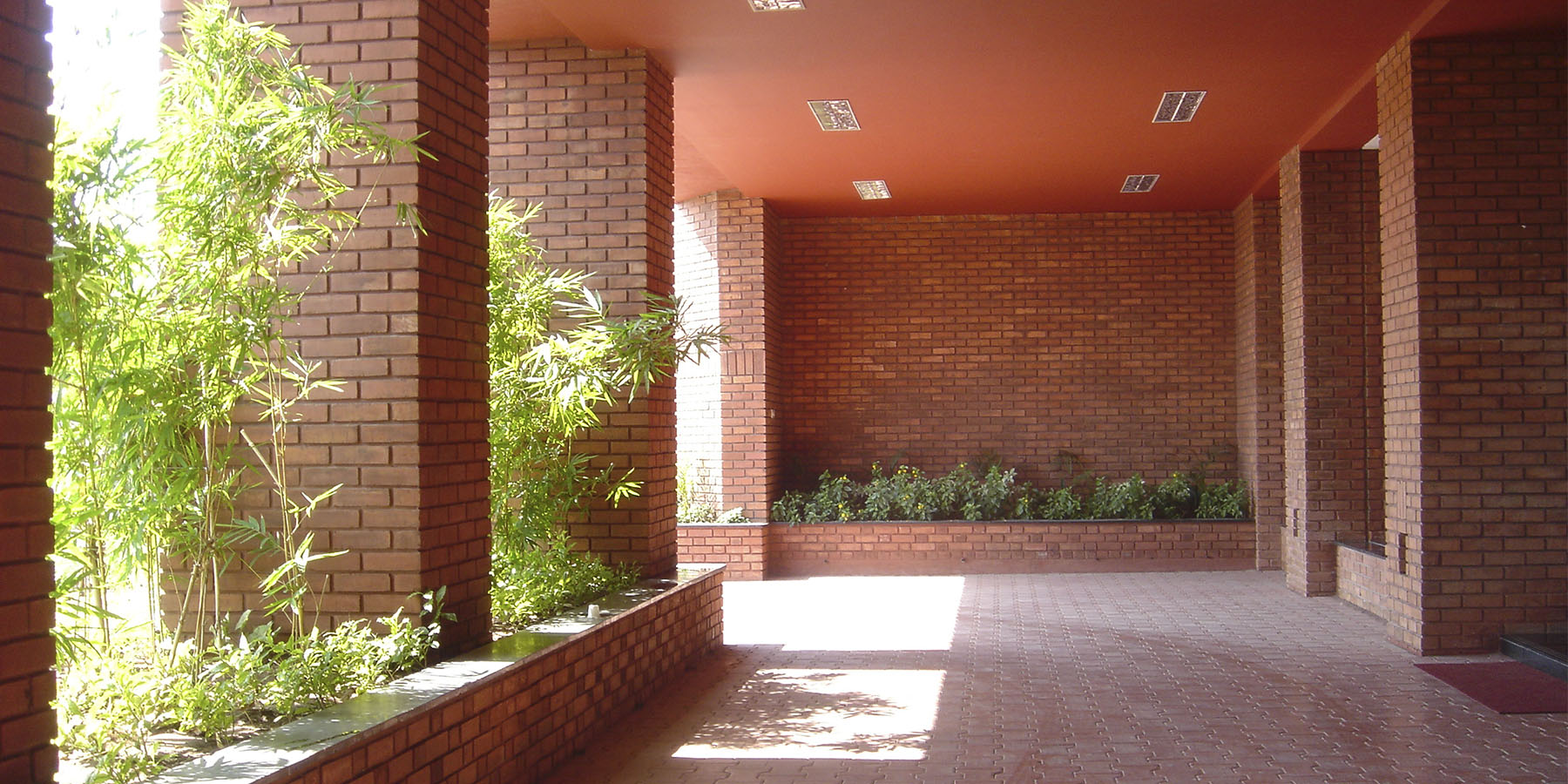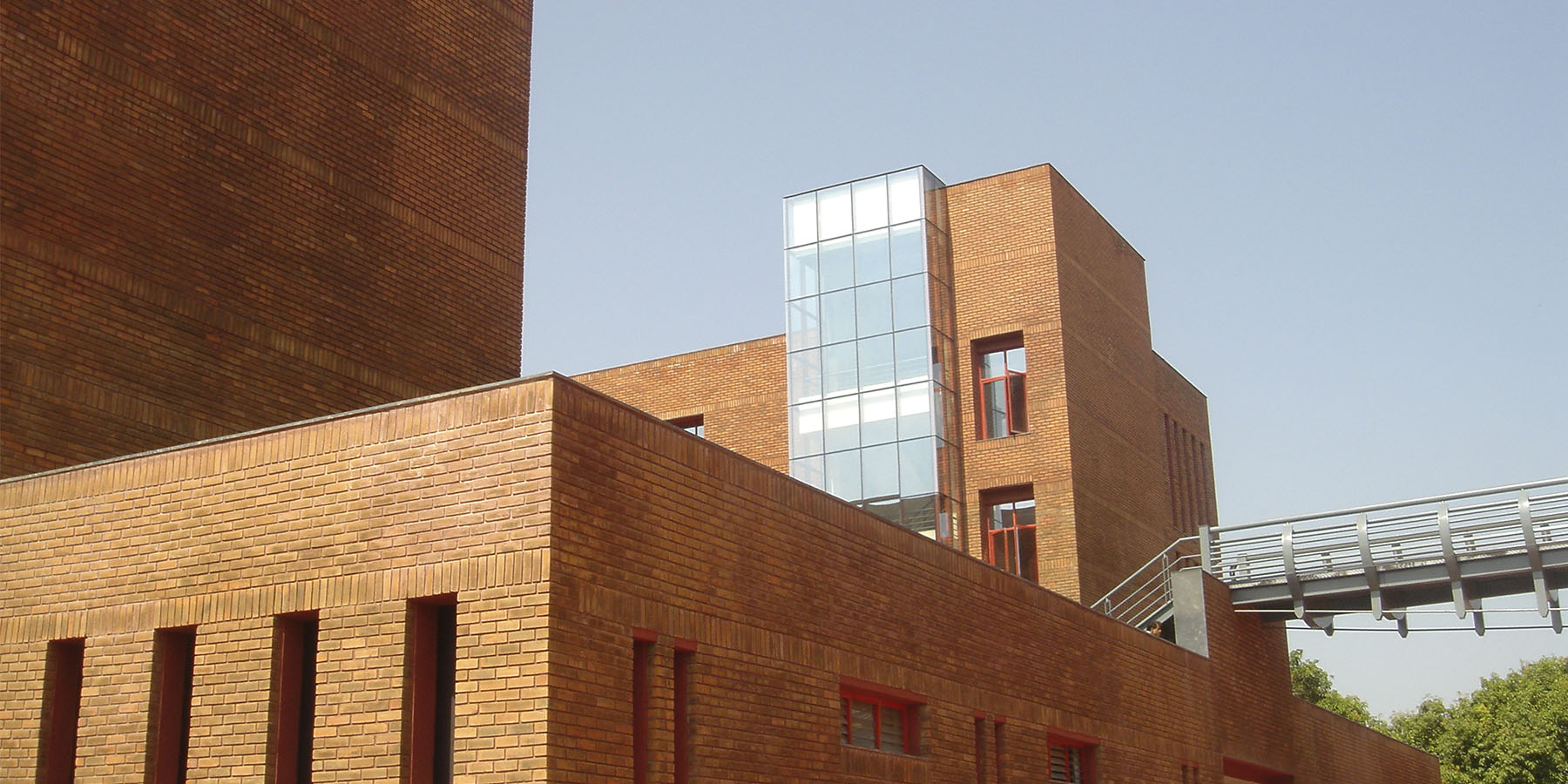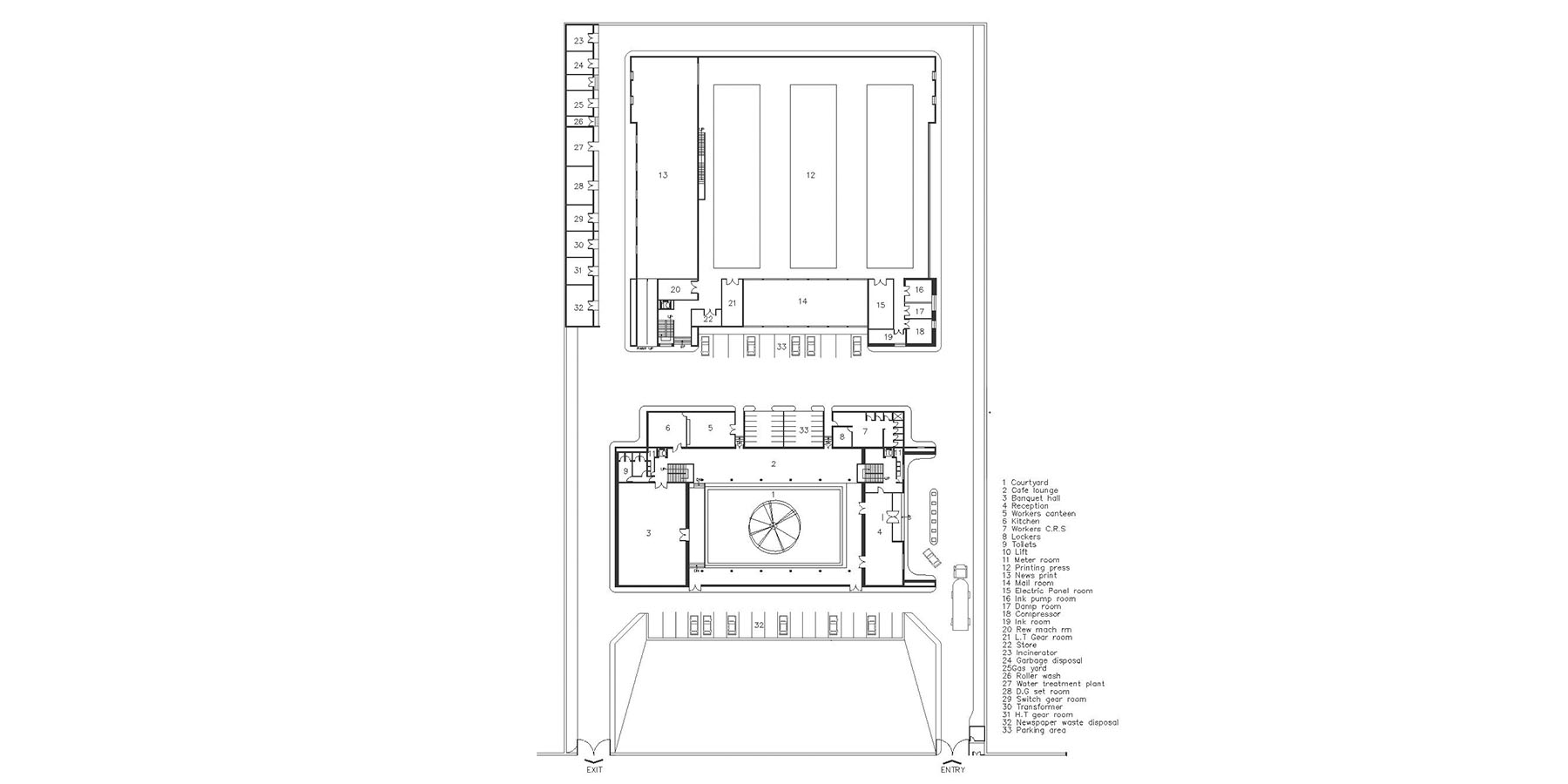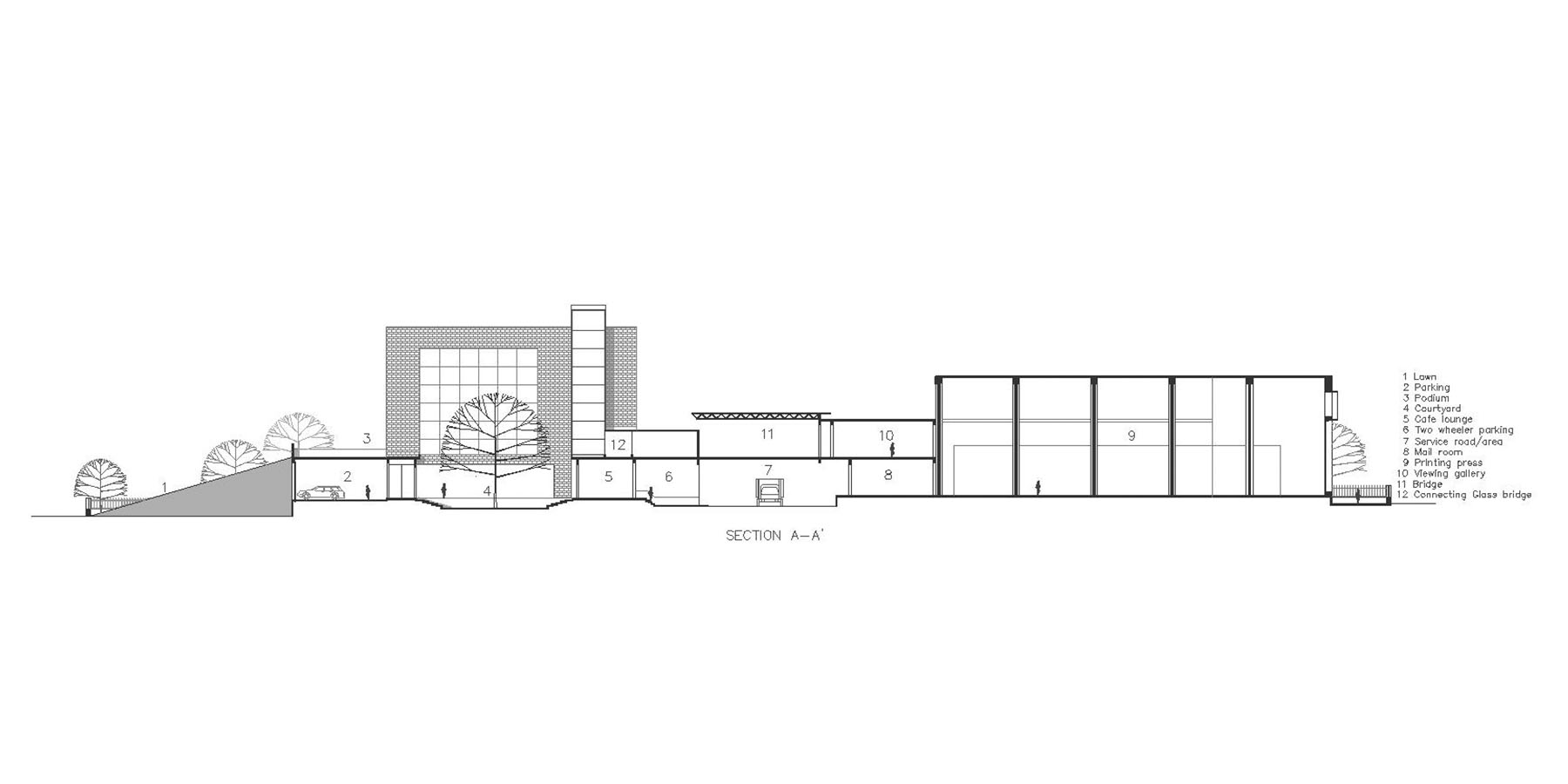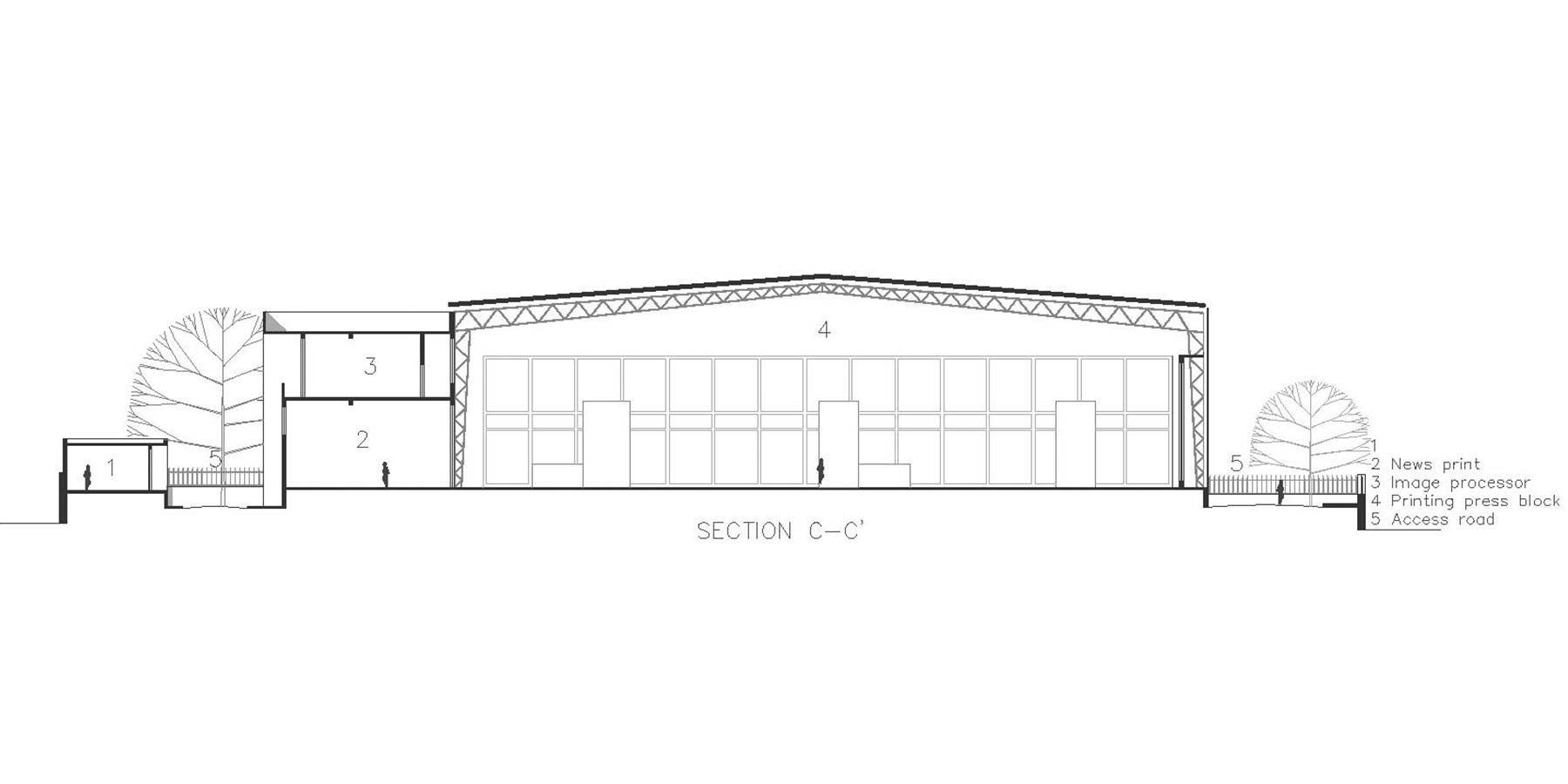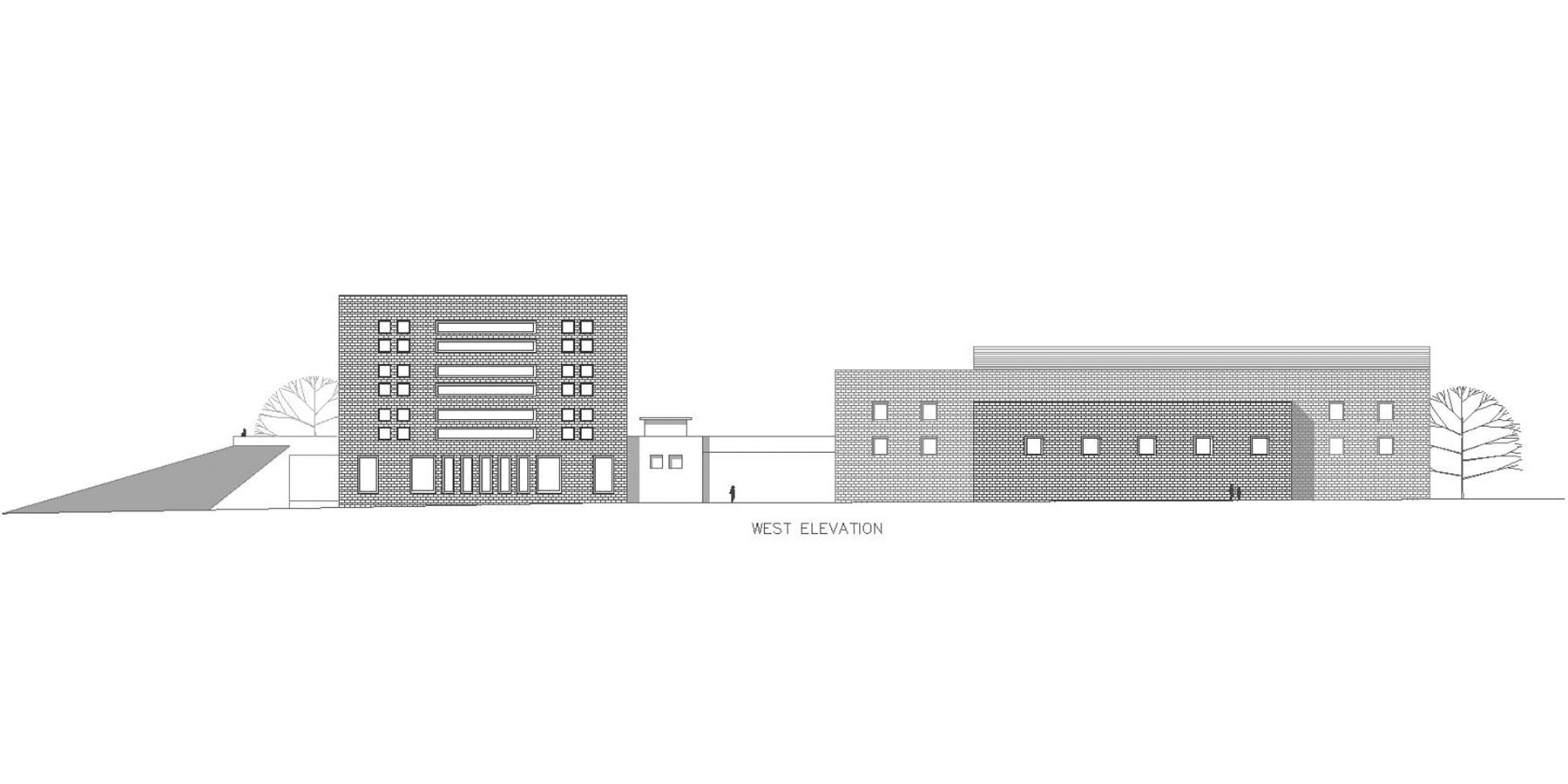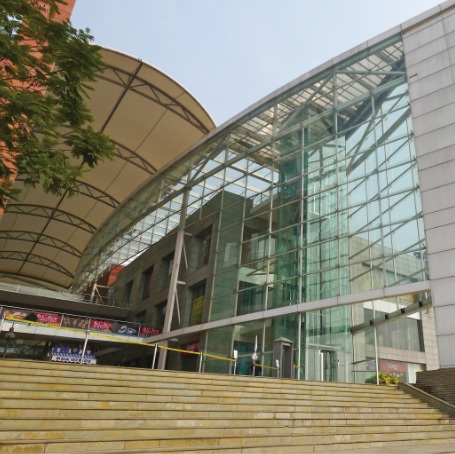 CCNT
Location: Rajarhat, Kolkata, WB | Completed in 2009
View Project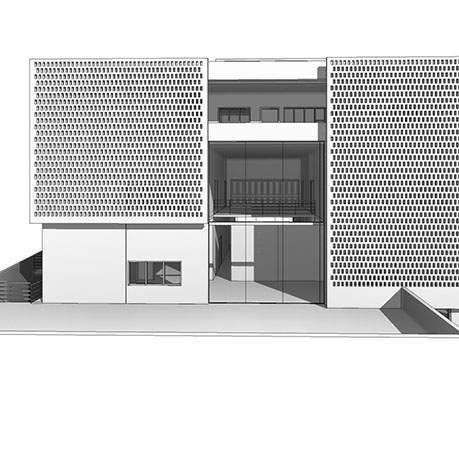 Ruby Jalgaon
Location: Jalgaon, Maharashtra | Under Construction
View Project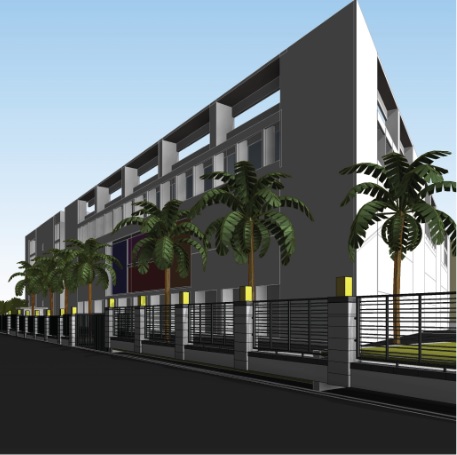 ELPRO
Location: Pune, Maharashtra | Design Development
View Project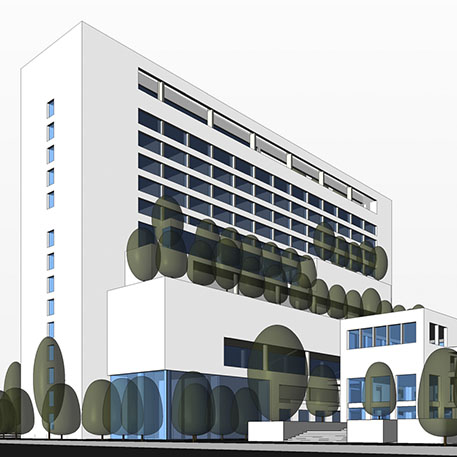 Ruchi Rajarhat
Location: Mumbai, Maharashtra | Completed in 2002
View Project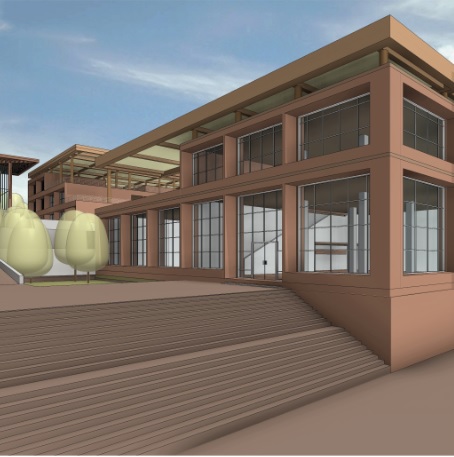 Avasara
Location: Lavale, Maharashtra | Design Development
View Project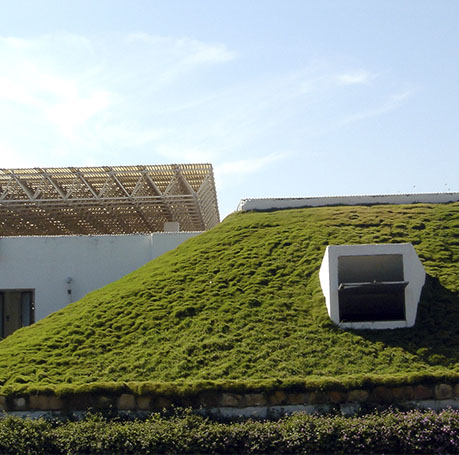 Matoshree
Location: Yavatmal, Maharashtra | Completed in 1995
View Project