Workplaces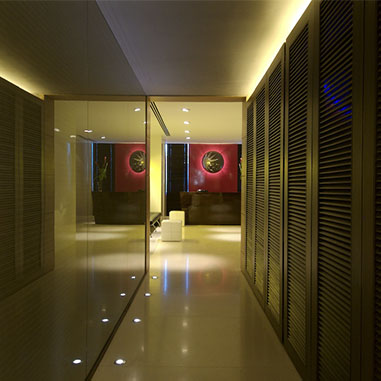 INOX
Location: Mumbai, Maharashtra | Completed in 2012
View Project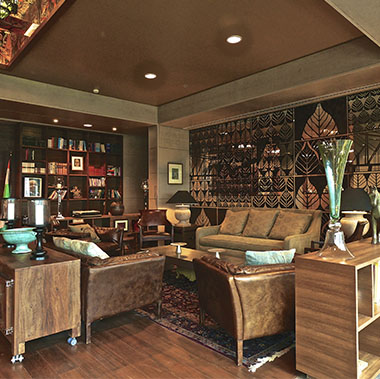 HVN ESO
Location: Kolkata, West Bengal | Completed in 2015
View Project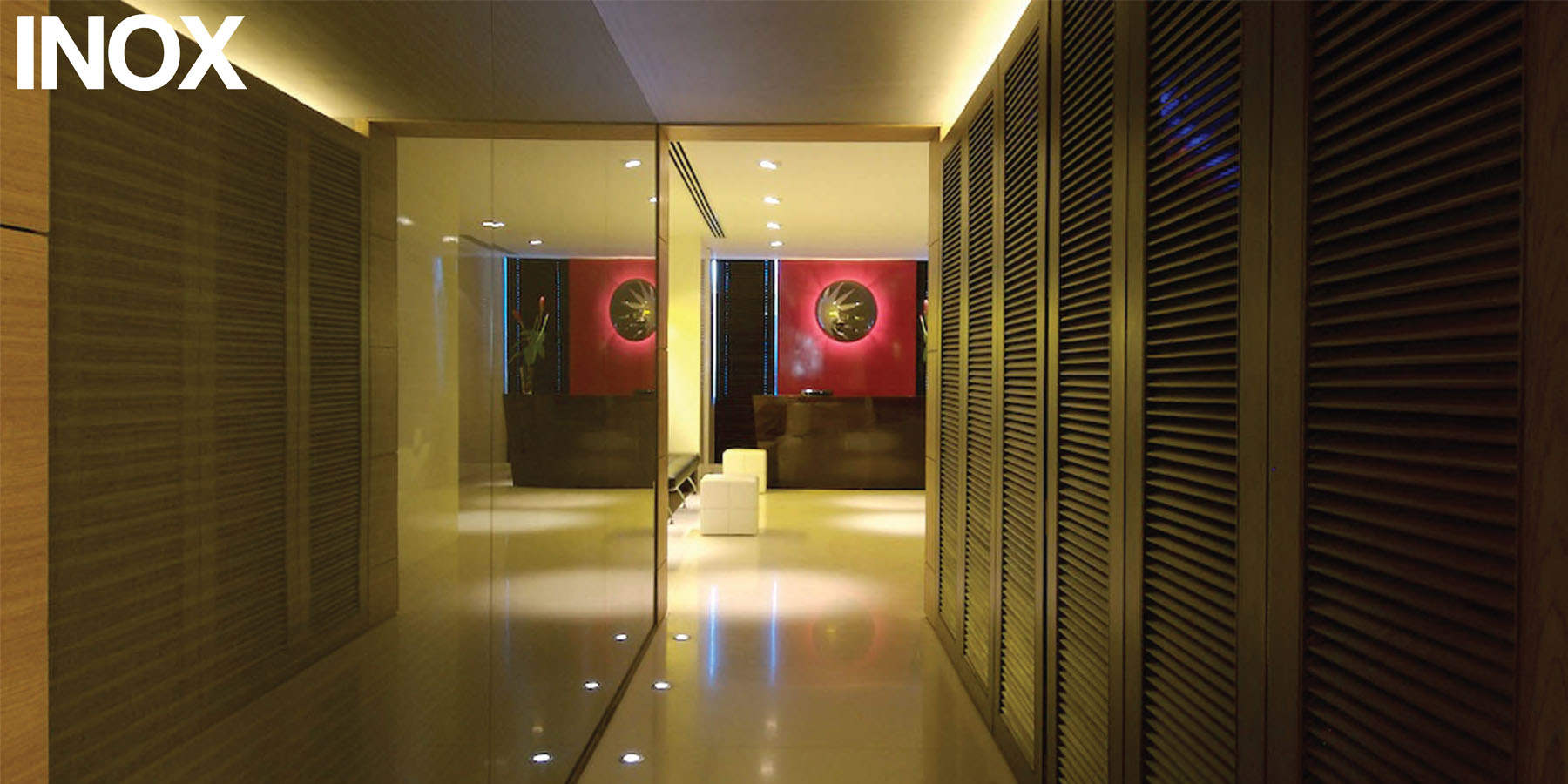 INOX
The INOX office in Mumbai is a representation of the work culture, security and operational mannerism of the INOX corporation. These values were what inspired the interiors of the office space. The entrance desk sits against a pink backdrop with the company logo, welcoming visitors. Louvered Cabinets reflected on the glass of the opposite wall with dark textured fabric sandwiched below create a mysteriously dark corridor which leads to a bright yellow cheese wall.
The corridor has been deliberately under lit to enhance the effect so the LEDs on the walls and the ceiling, and to emphasize the colour on both the ends of the corridor (pink behind the reception desk and yellow on the cheese wall. The core office area behind the cheese wall is designed to maximize the use of natural light. Cabin walls composed of continuous sheets of full height glass allow for maximum transparency. Acoustic privacy is taken of and glazed glass is used to restrict heat. The cabins have long workstations and a chair of floating visitors.
The open workstations have been designed with the utmost care to accommodate the needs of the employs. This was a challenge considering that as many as 125 people had to be accommodated in the limited space. Six different types of workstations were designed in consultation with Bristol, specific to suit the needs of the client.
| | |
| --- | --- |
| | Mumbai, Maharashtra |
| | Architecture, Interior Design, Landscape Architecture |
| | Completed in 2012 |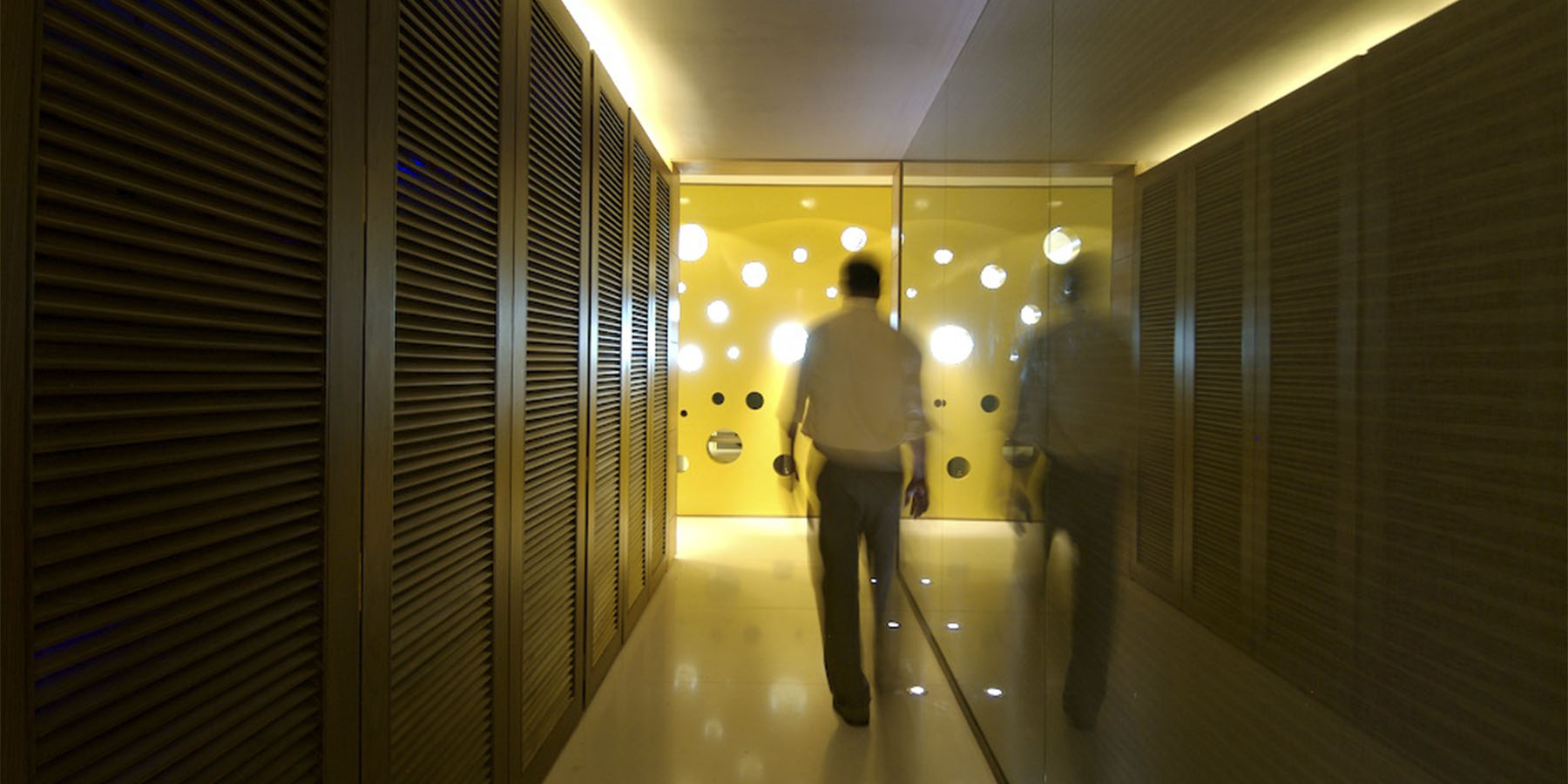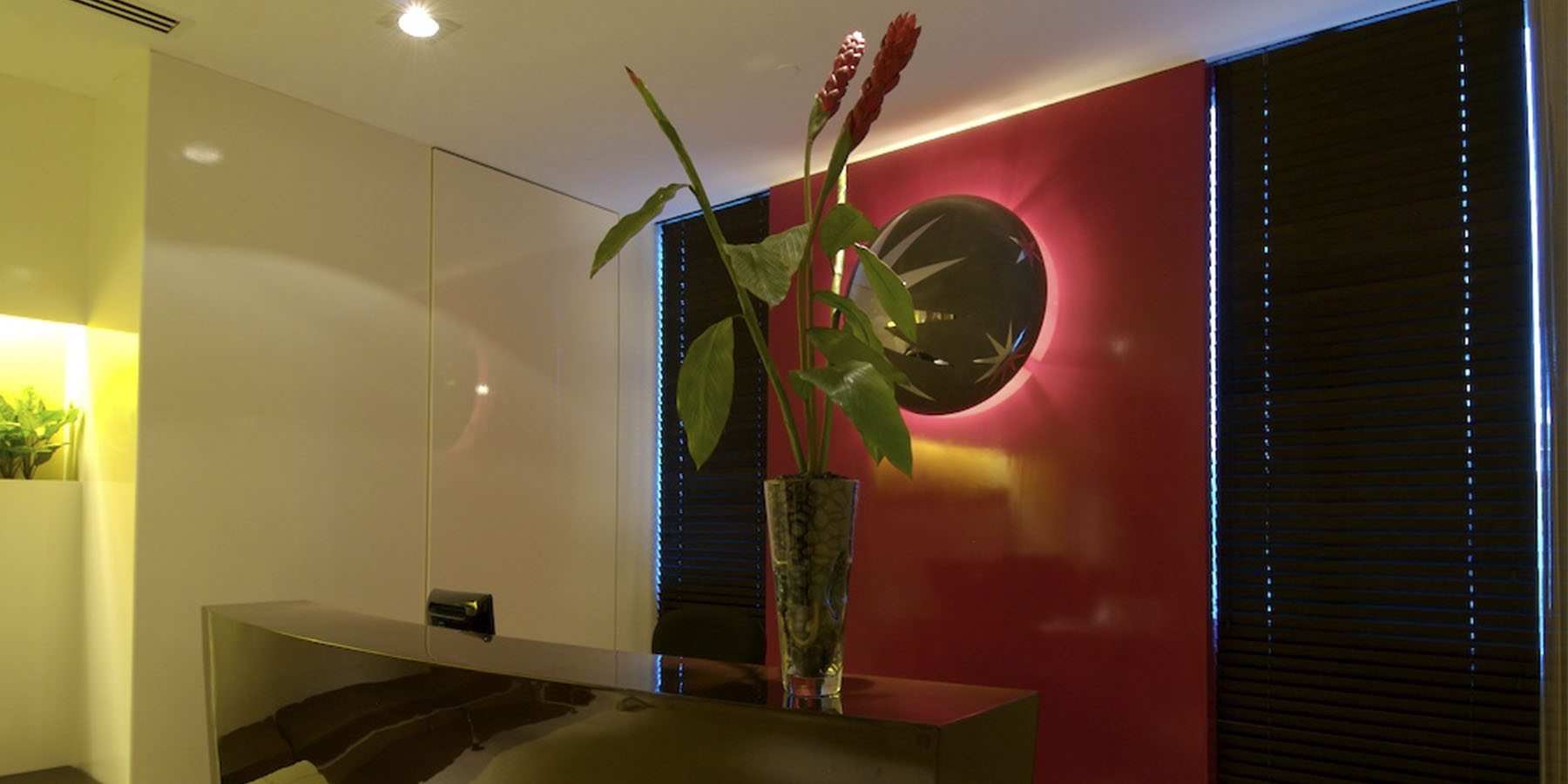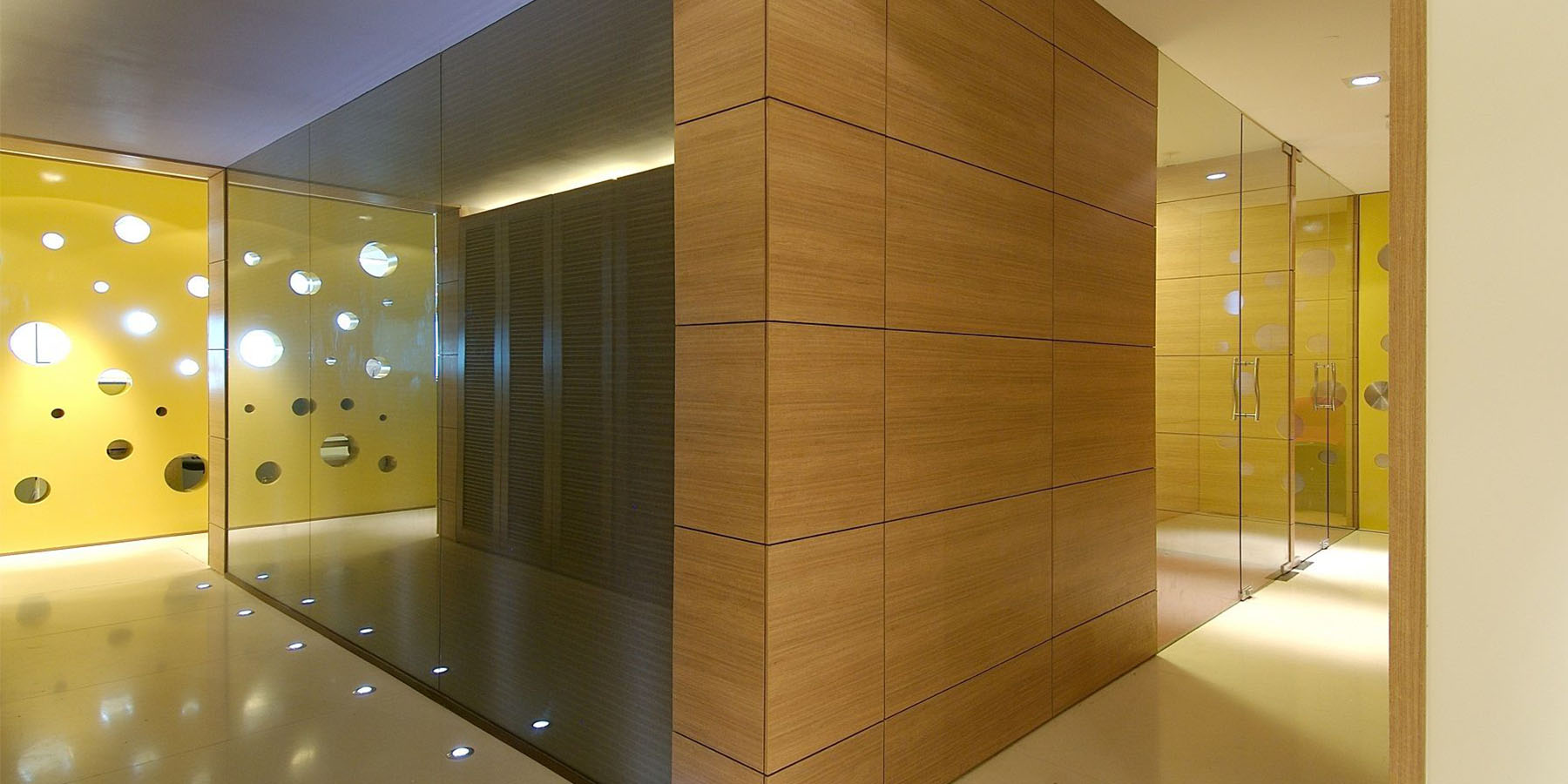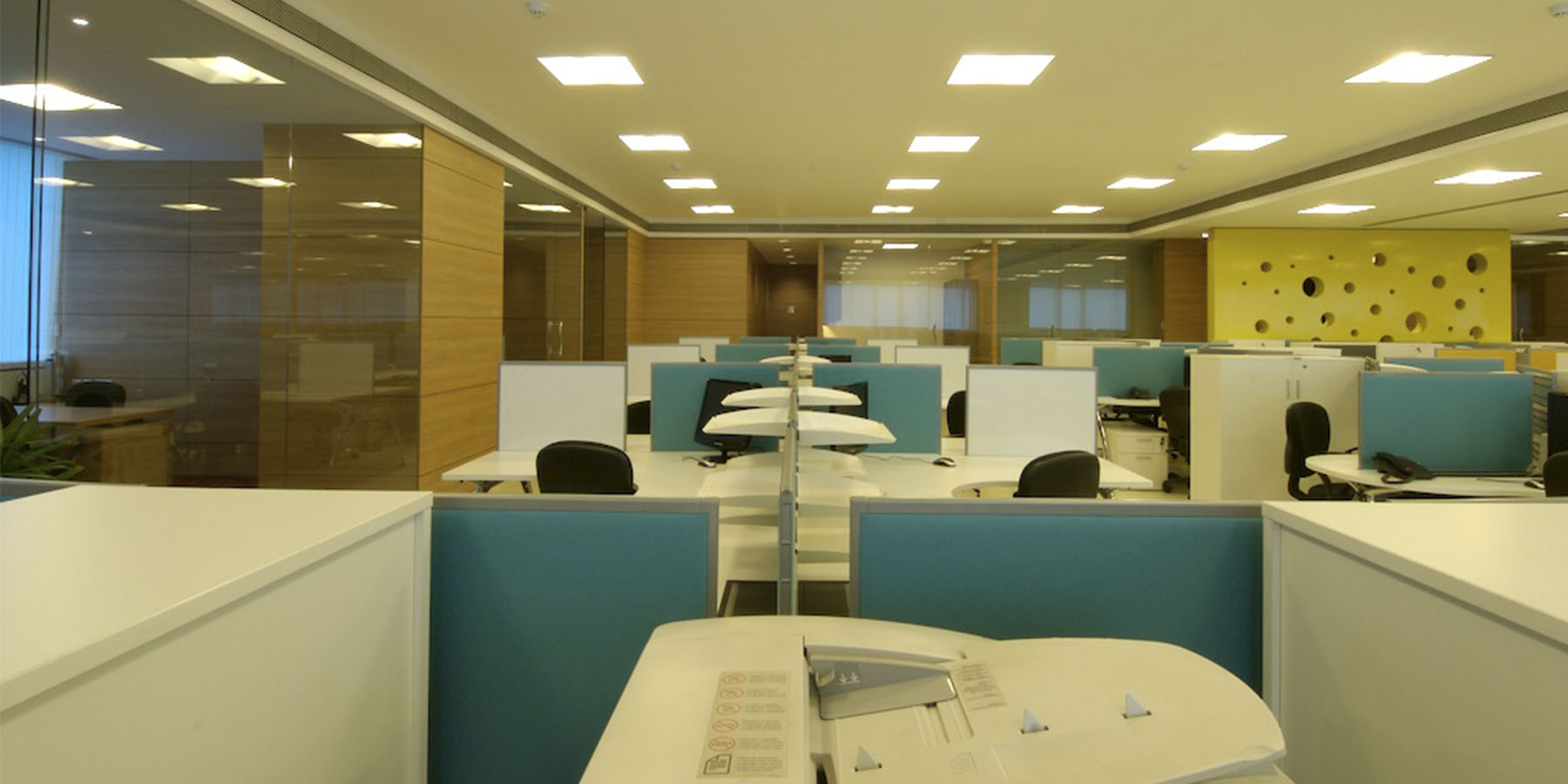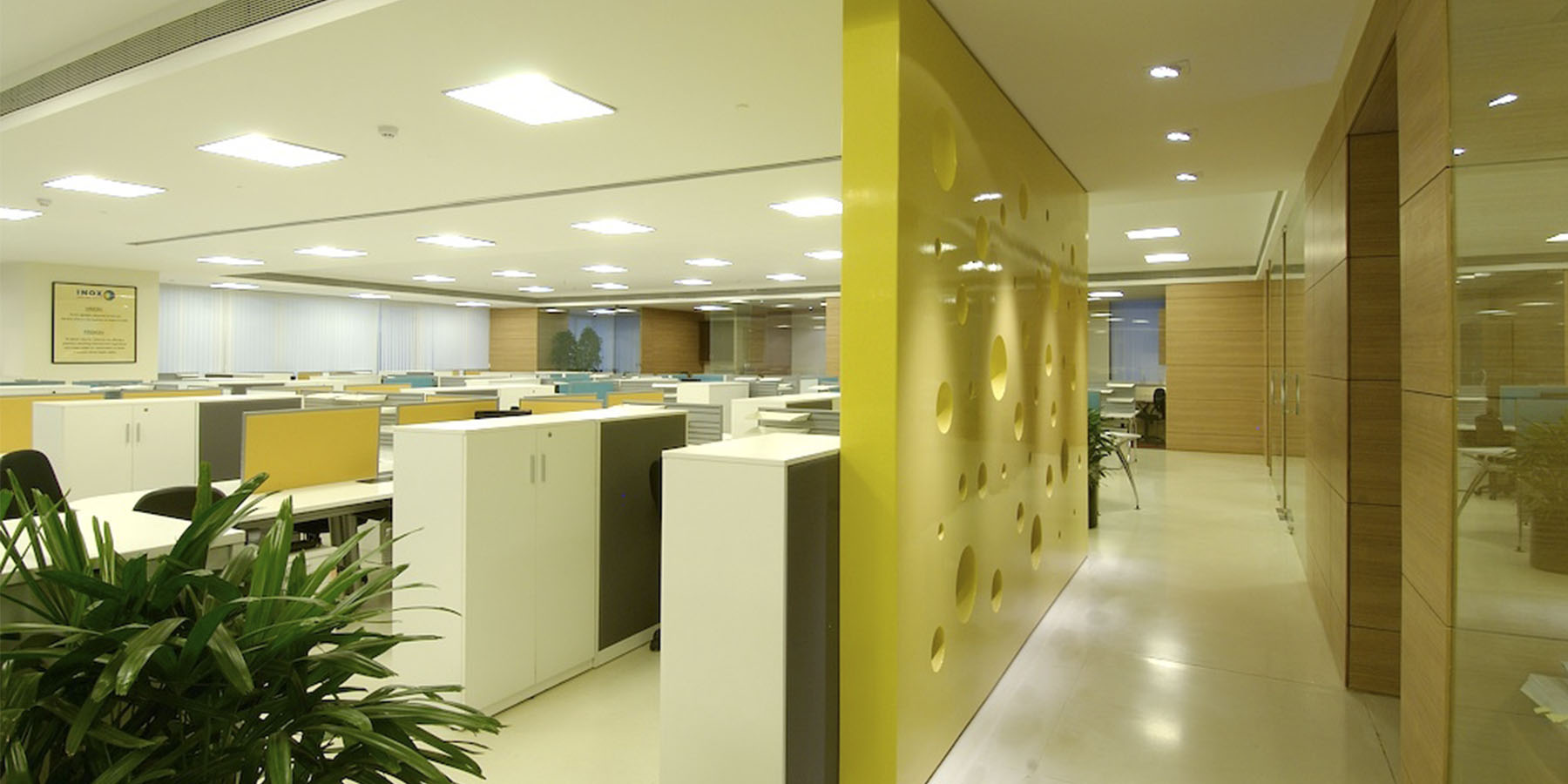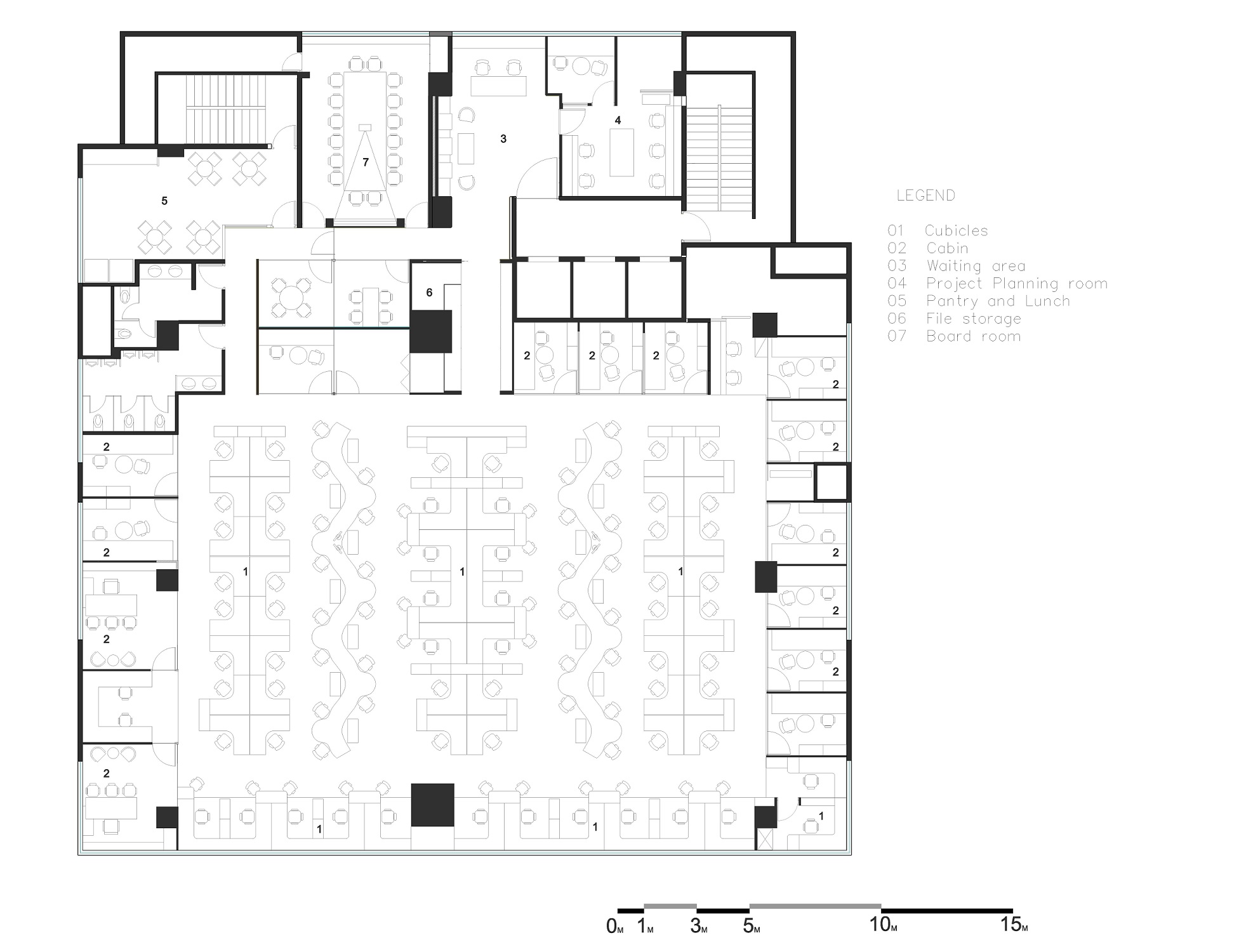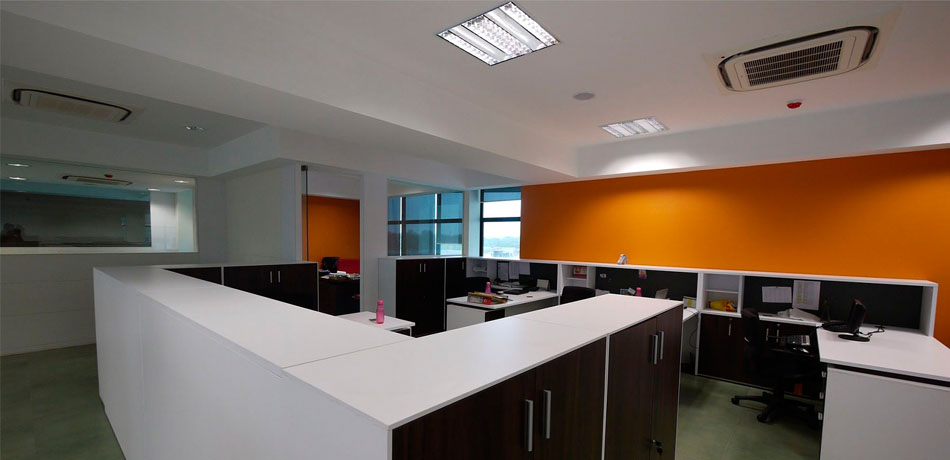 Prakash Chem
Location: Baroda, Gujarat | Completed in 2010
View Project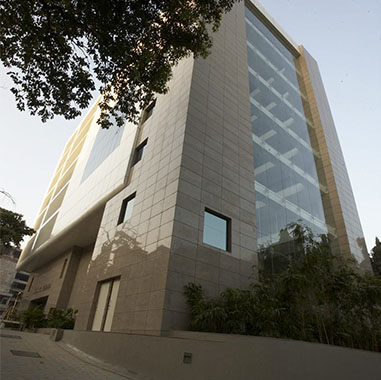 MSC
Location: Andheri, Mumbai, Maharashtra | Completed in 2009
View Project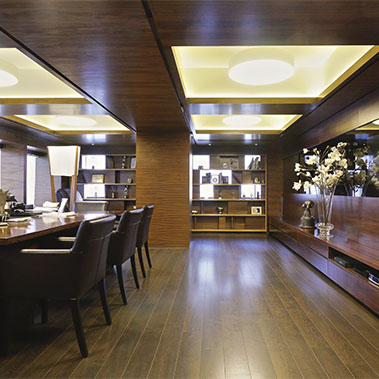 TBZ
Location: Mumbai, Maharashtra | Completed in 2014
View Project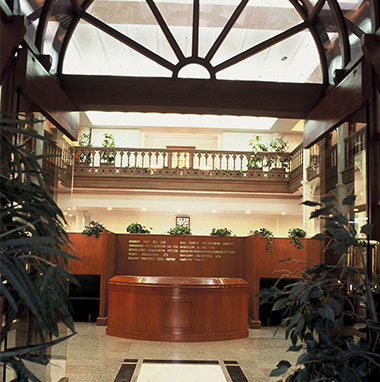 Bombay Gas
Location: Mumbai, Maharashtra | Completed in 1992
View Project
SREI
Location: Breach Candy, Mumbai, Maharashtra | Completed in 2010
View Project
Residential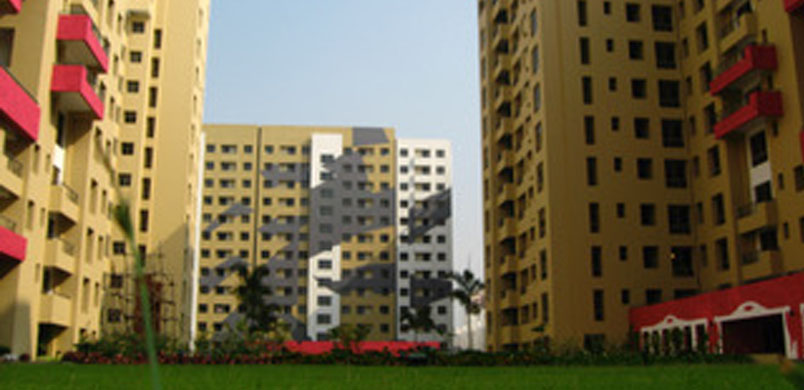 Ujjwala
Location: Kolkata, West Bengal | Completed in 2007
View Project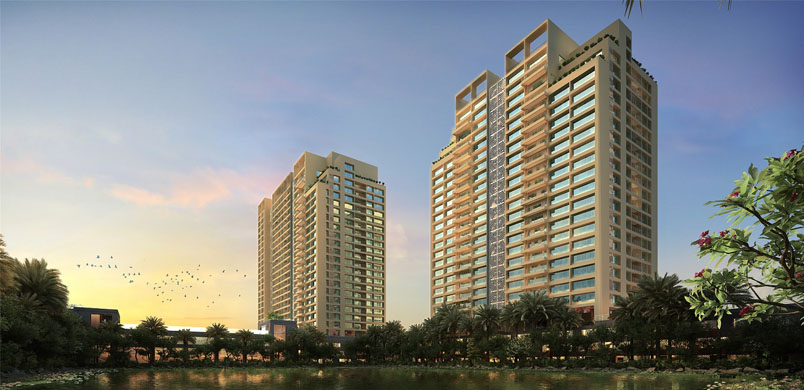 Utalika
Location: Kolkata, West Bengal | Under Construction
View Project