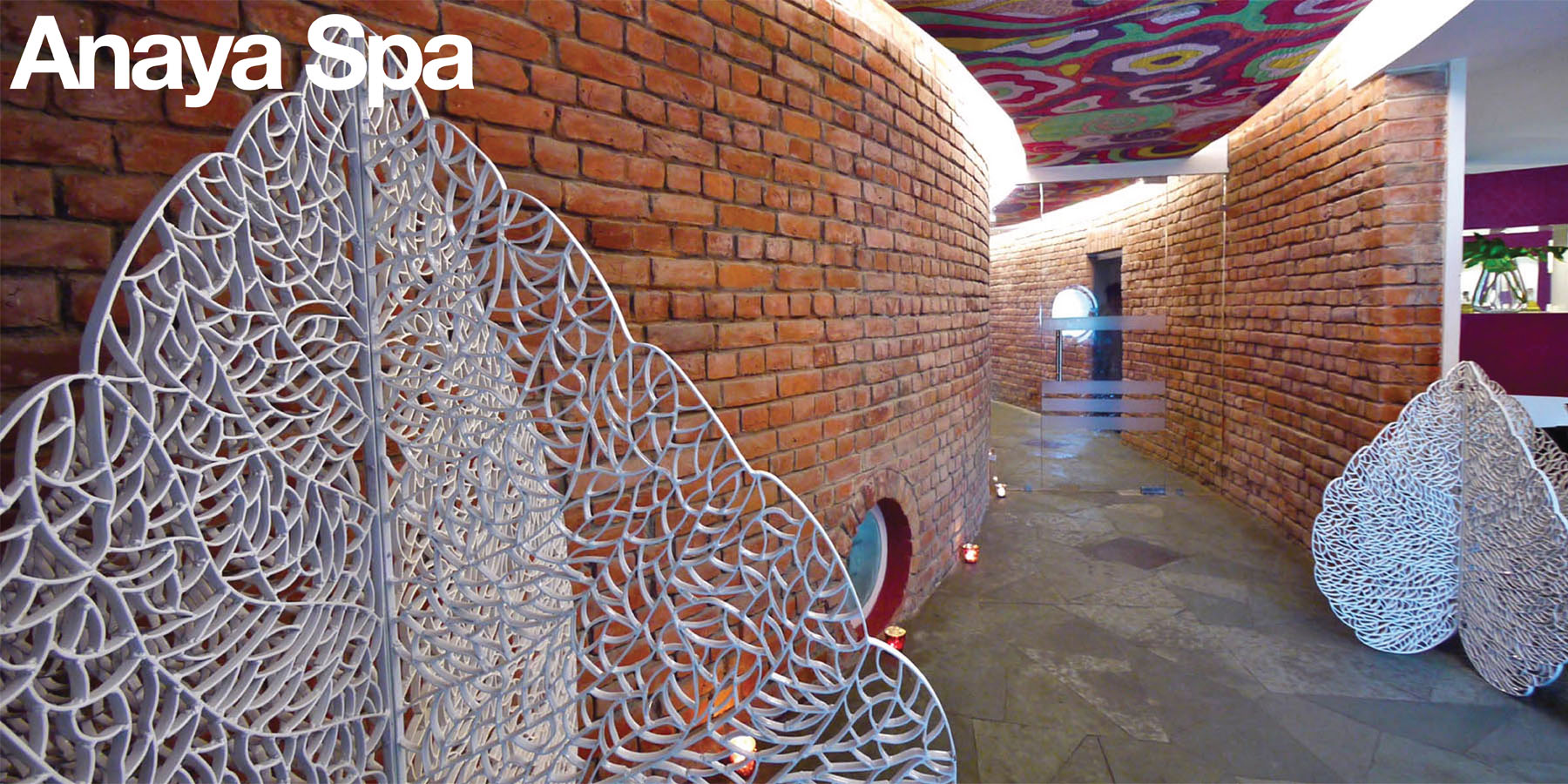 Anaya Spa
Anaya Spa at Fort Raichak, along the ganges river promises a colourful, artistic and international spa experience. The Anaya Spa offers a breathtaking view of the river, thus redefining relaxation and rejuvenation.
The spa is organic in concept and form. The key elements are earthen hues which are offset by cerulean blues. The curved brick clad walls along the main path spiral toward the nine treatment rooms. There is a serene central water body, which is the focal point of all views. The sound of water and fragrance of champa flowers exude a sense of calmness.
The ceiling is colourful and adds a celebratory touch. Natural light changes the mood in different areas. Its introverted space are comforting in many ways. The brickwork is softened by colourful water bodies to calm the sense.
| | |
| --- | --- |
| | Raichak |
| | Architecture, Interior Design, Landscape Architecture |
| | Completed in 2012 |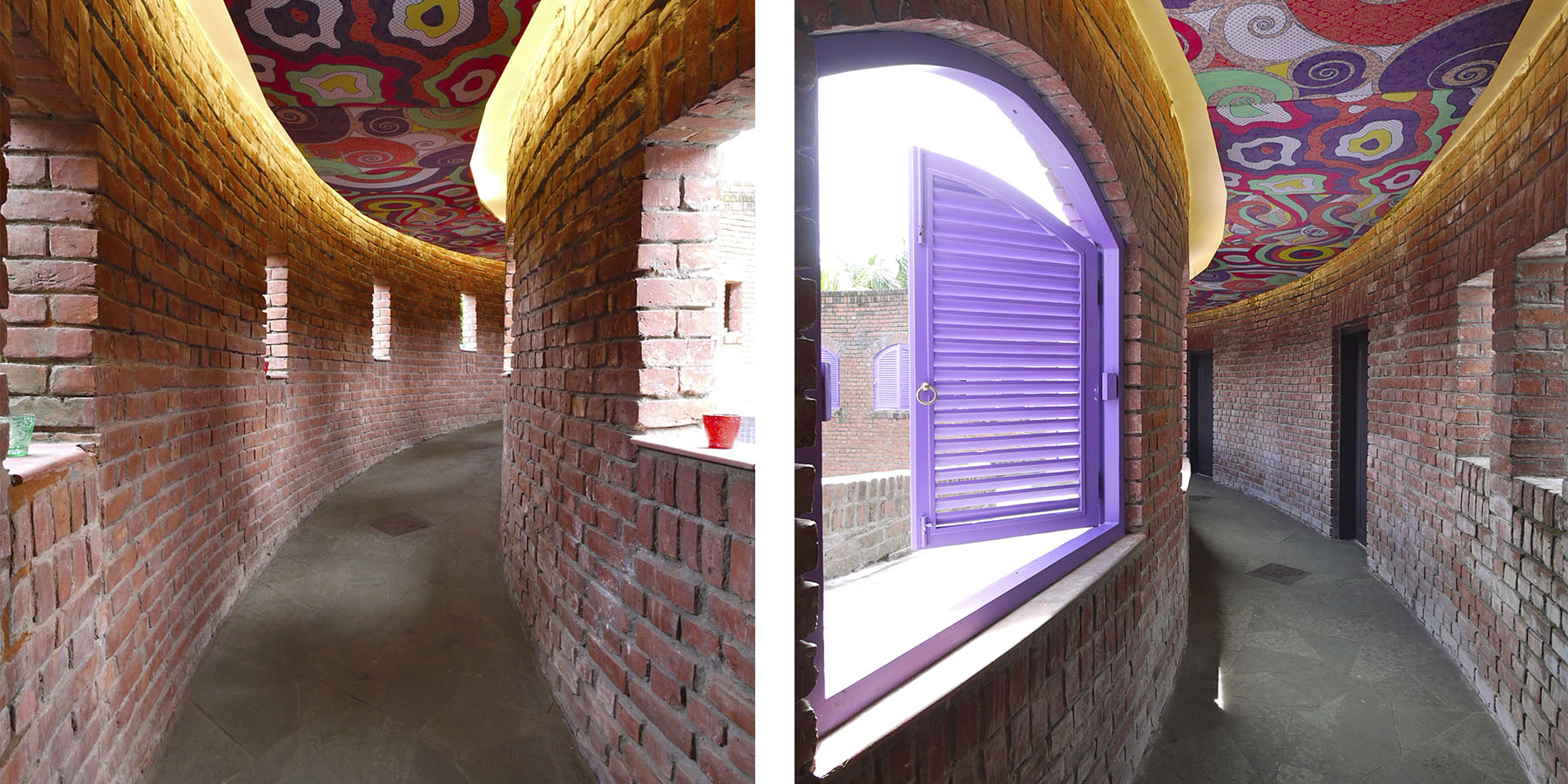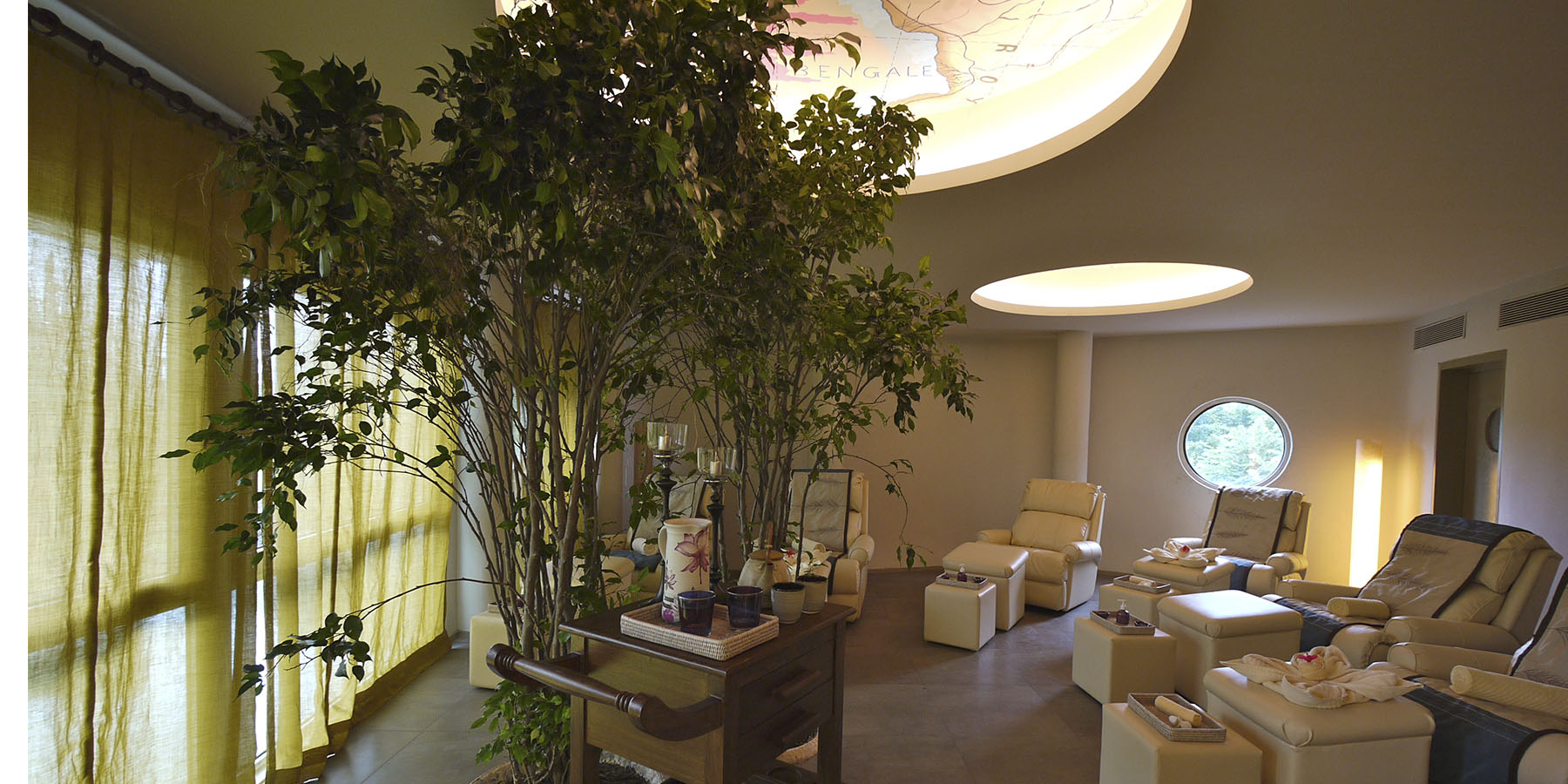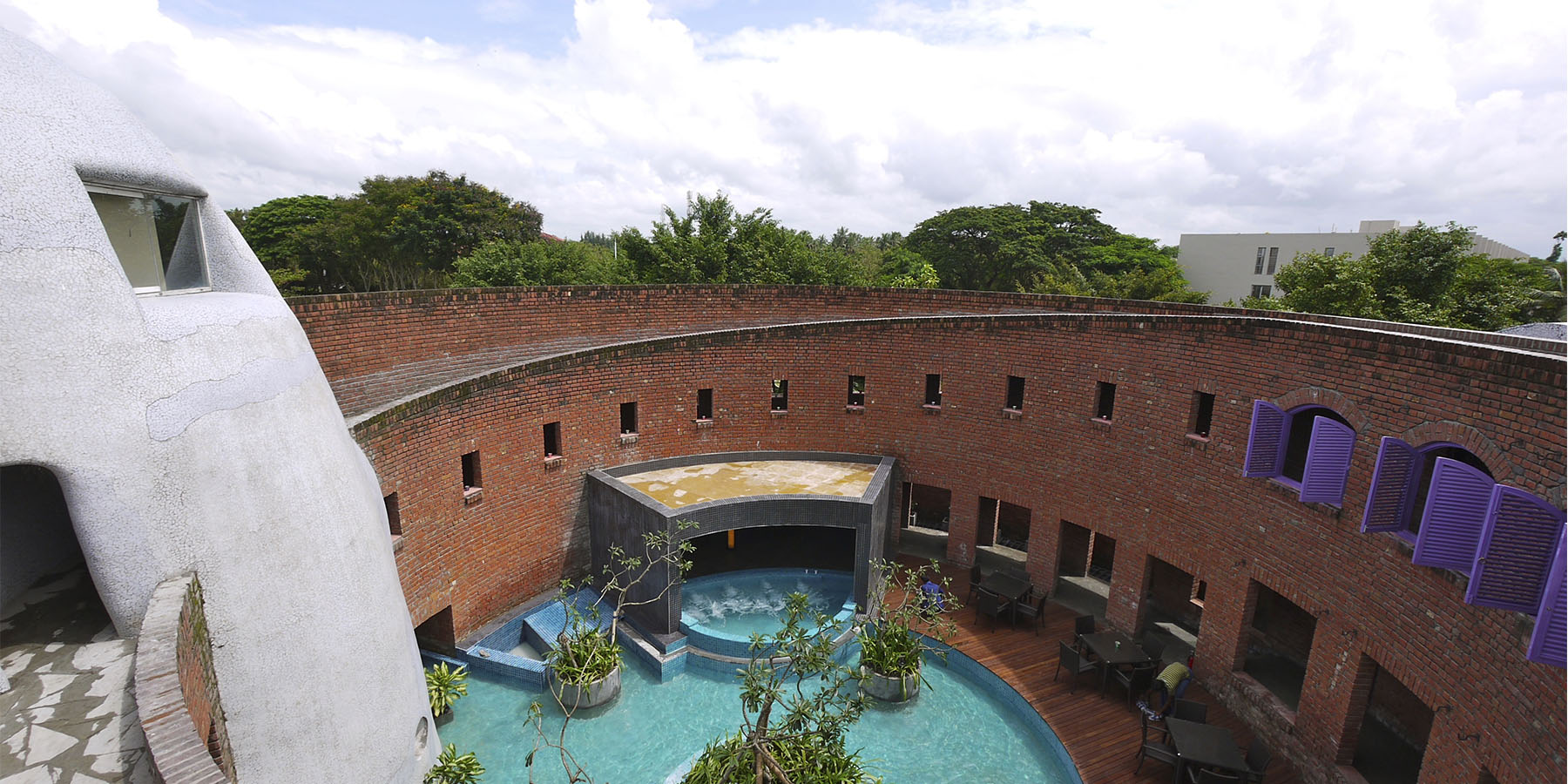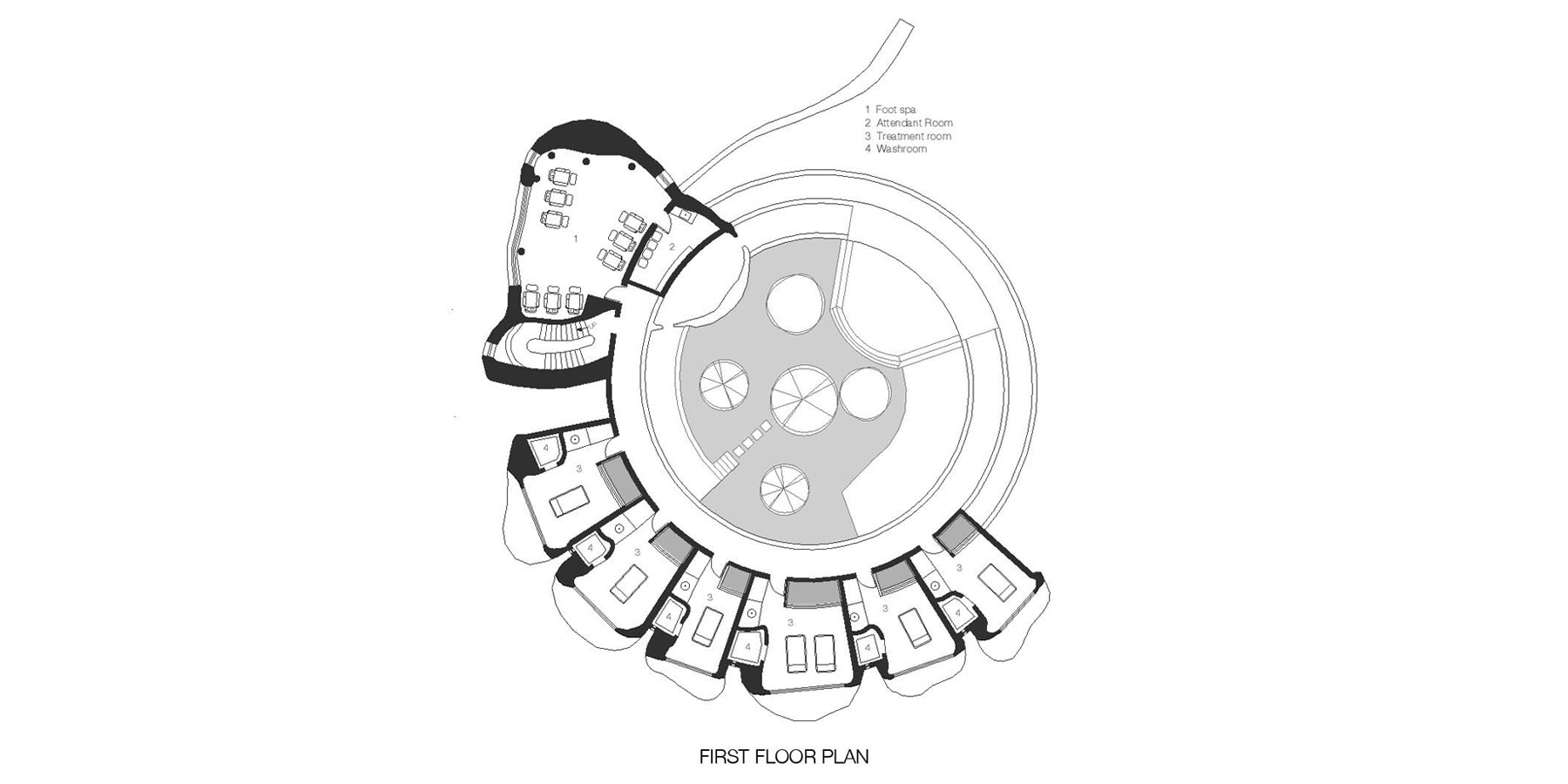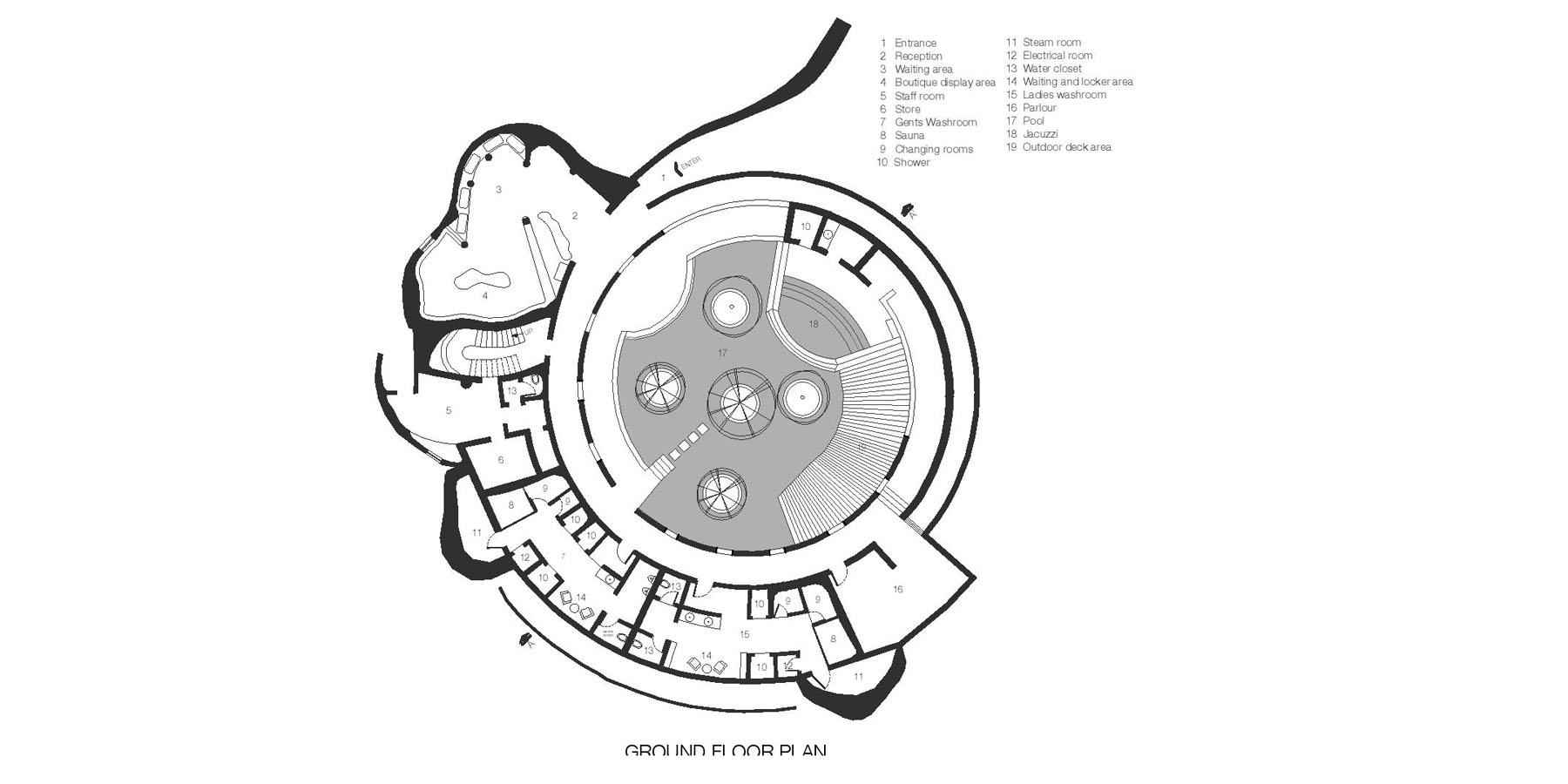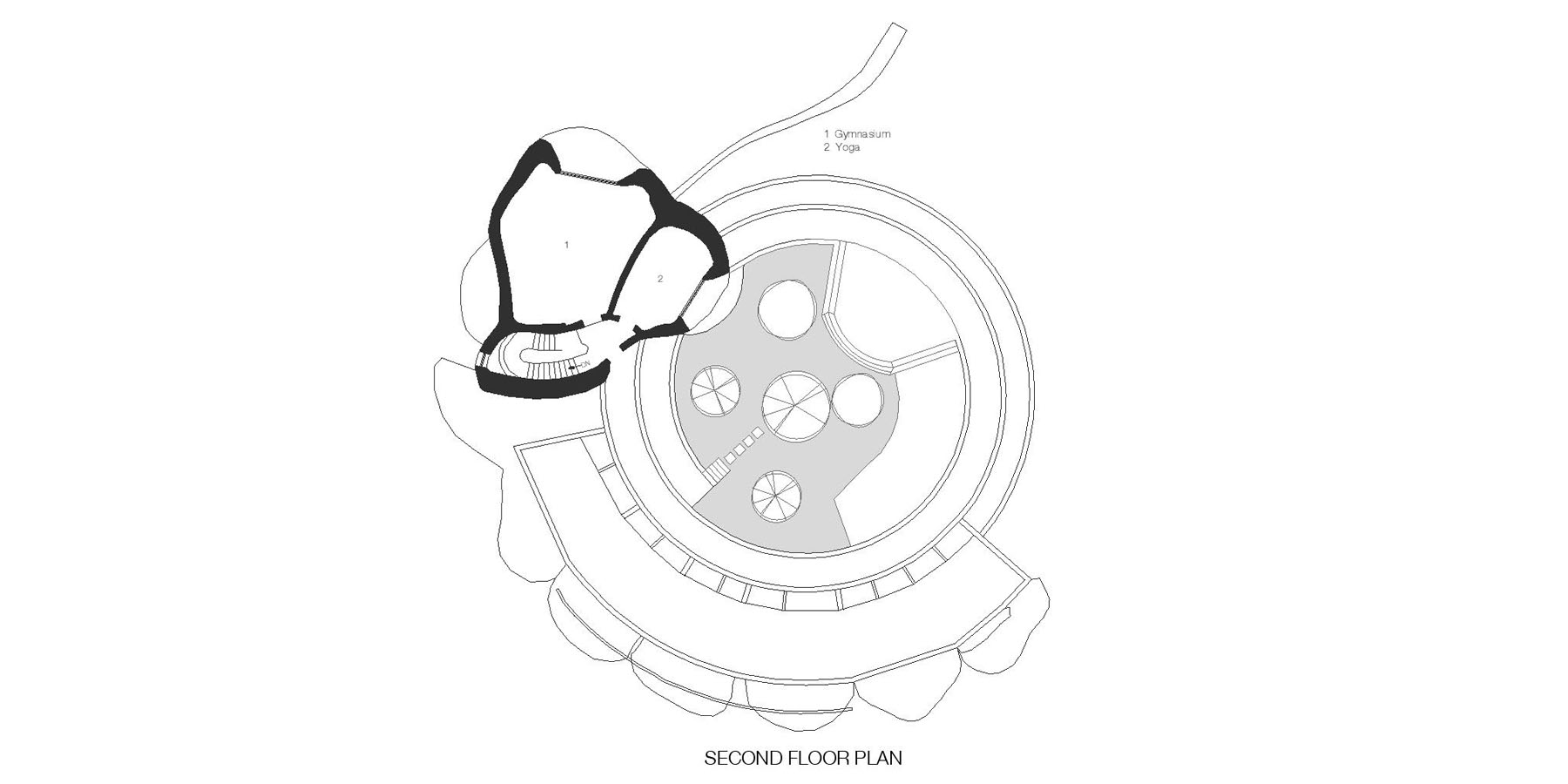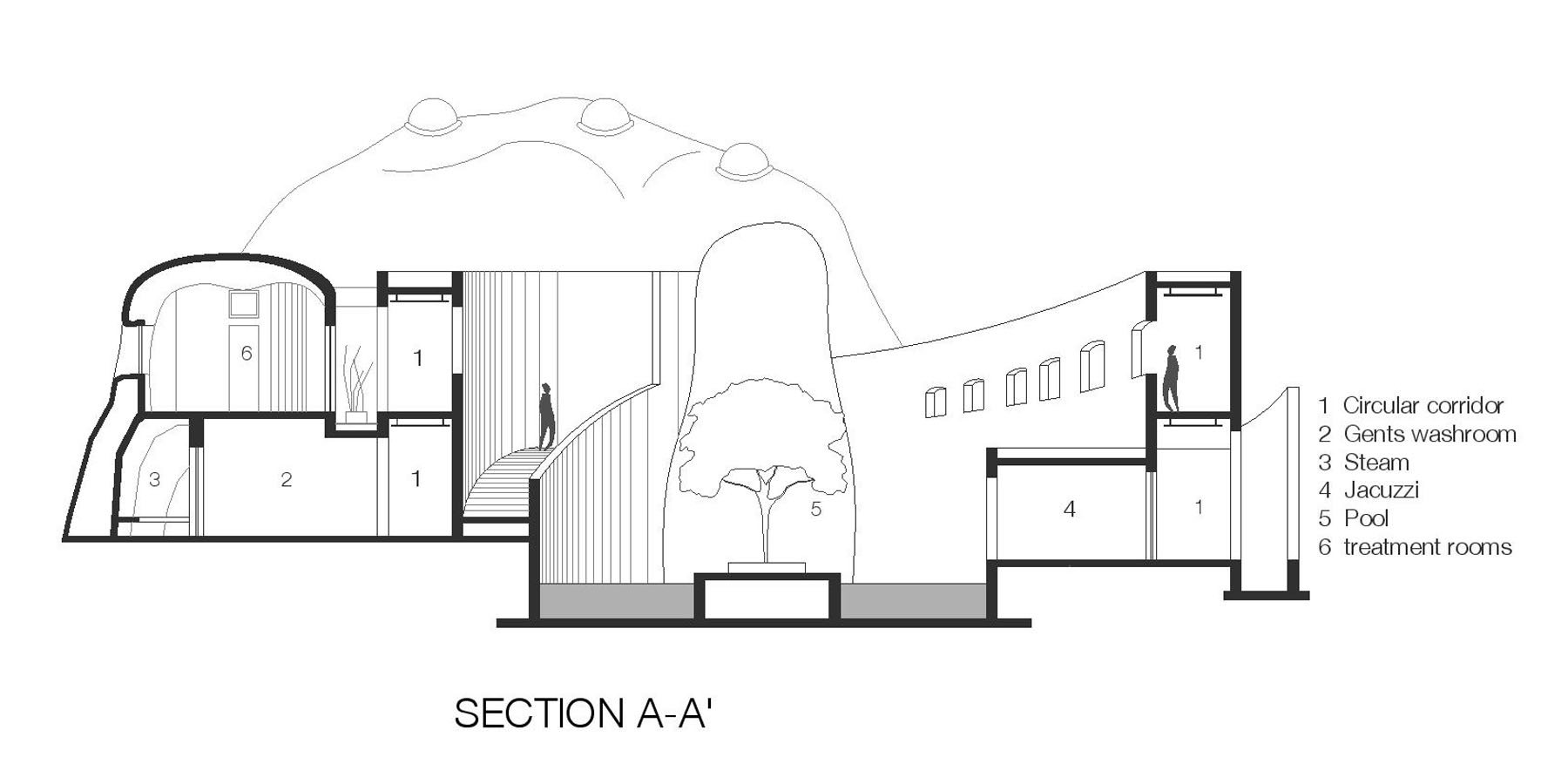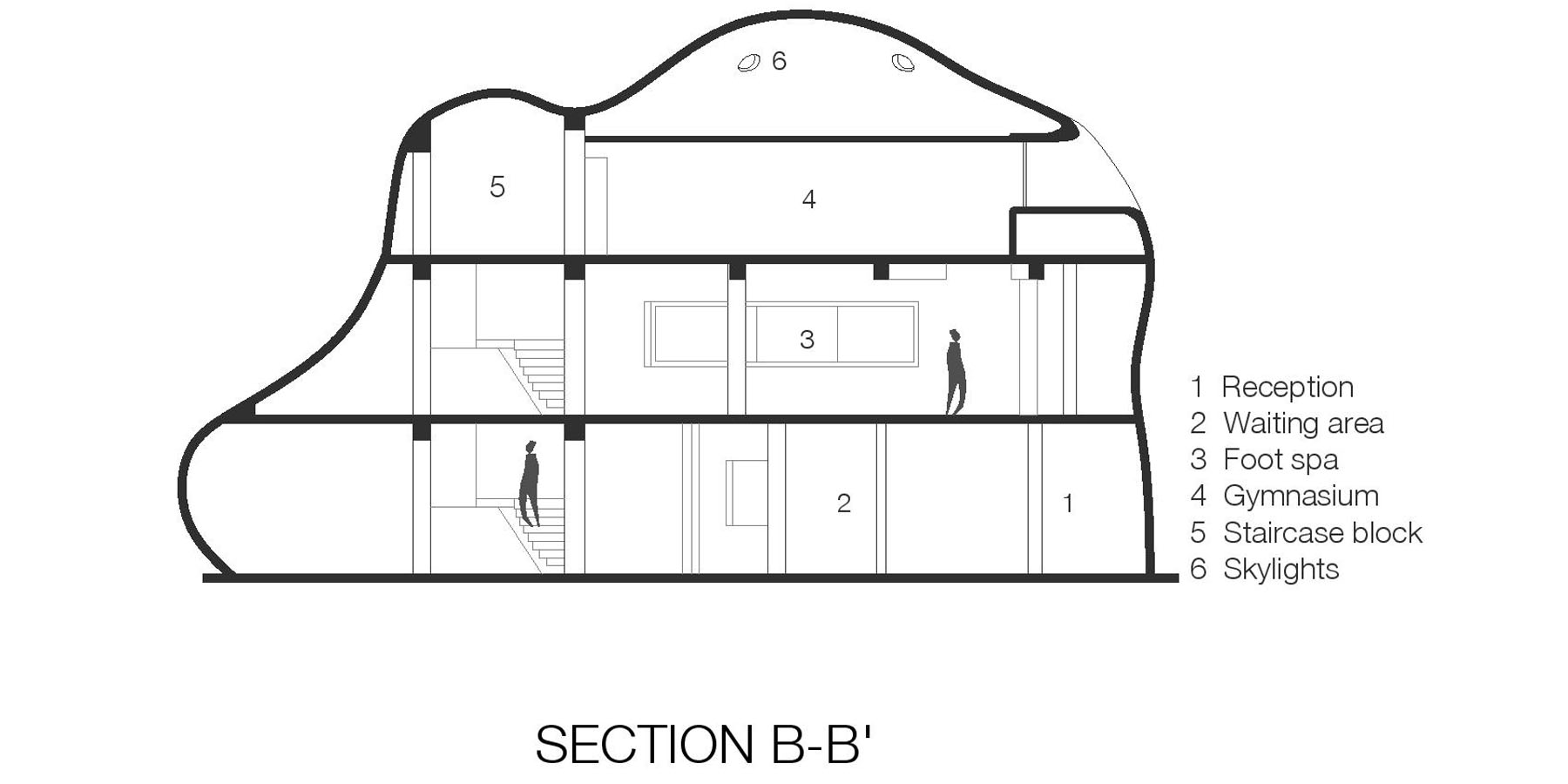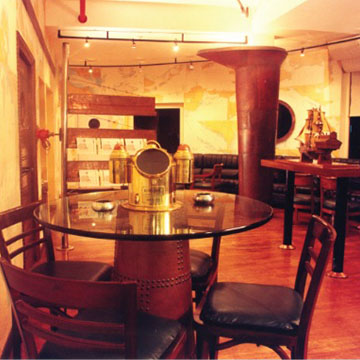 Captain's Deck
Location: Kolkata | Completed in 2005
View Project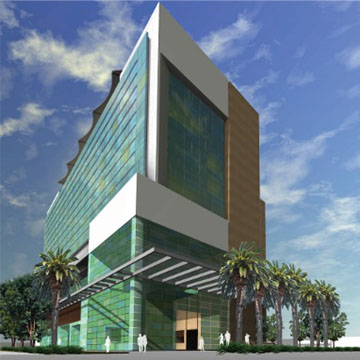 APCO
Location: Lucknow, Uttar Pradesh | Under Construction
View Project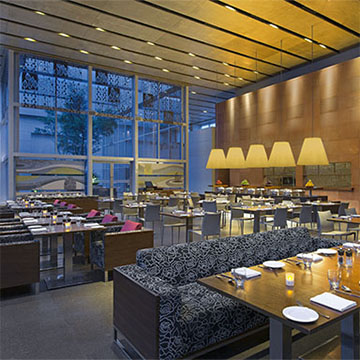 Cafe Swiss
Location: Rajarhat, Kolkata | Completed in 2010
View Project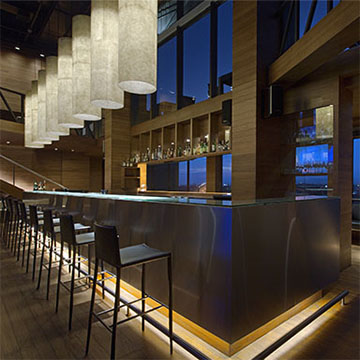 Maya
Location: Kolkata, West Bengal | Completed in 2011
View Project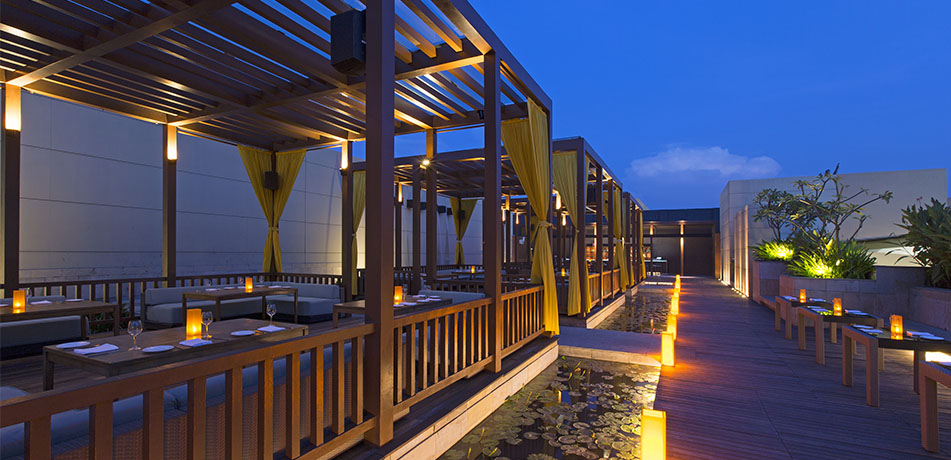 Splash
Location: Rajarhat, Kolkata | Completed in 2010.
View Project
Residential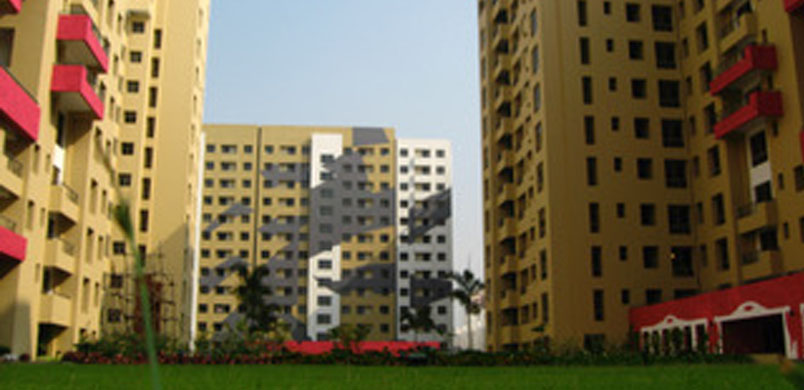 Ujjwala
Location: Kolkata, West Bengal | Completed in 2007
View Project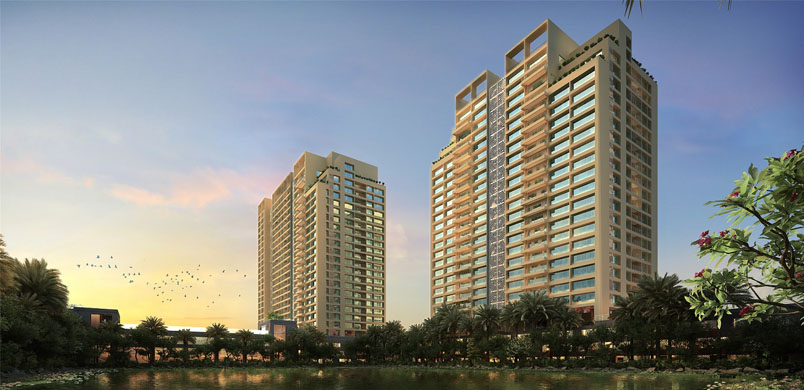 Utalika
Location: Kolkata, West Bengal | Under Construction
View Project